eCommerce Product Photography
The Only Difference Between A Great & Poor-Selling eCommerce Store
An eCommerce website is an important part of any product company. It's an effective marketing tool that can help businesses get a wider reach of customers, thereby increasing sales.
There are many factors that you have to consider if you want to have a successful eCommerce website.
An eCommerce website's content includes a description of the products and the images. The majority of consumers today greatly depend on visuals when purchasing. Amazon's recently reported that 80% of its best-selling products have professionally take photographs.
That is why an eCommerce photoshoot is given much importance during eCommerce development.
Portfolio
What is eCommerce product photography and why do I need it?

Product photography is the process of capturing the appearance, essence and messages of a product. Every eCommerce store is available to customer 24/7. This is an amazing benefits from the widespread using of technology and mobile devices. However, one downside is that stores are now left without the ability to speak to customers. Sales representatives can no longer tell customers about the product on the shelf.

Instead, stores have to use images of products on white backgrounds and words (on their eCommerce sites) to capture the attention of web visitors. In addition, stores have to use images as tell their story. As the saying goes, "A picture is worth a thousand words". This is even more so for your Shopify or DTC eCommerce store. Your product photographs have to capture the mission of your company as well as your product. Customers have to be convinced that they are getting what they want.

Our eCommerce photographers can travel anywhere in Singapore. Have your white background product photoshoot in our studio or in your shop. We have the best equipment and can set-up at your convenience. Taking product photoshoots is our passion and we aim to help you make your Singaporean business dream come true!
What is studio product photography?

Studio Product Photography

The most simple type of eCommerce product photoshoot is the studio product shots. This includes simple lightning and setup. This type of eCommerce product photography aims to take clear images of the goods being offered. Its goal is also to highlight the specifications of the said product.

However, the lighting set up for different products would also require different moods. Its goal is to highlight a specific detail or part of the product being sold. It is also more preferred because the photographer has control over external factors.

These kinds of setups are free from any outside disturbances like bad weather and unwanted lightning. Being in control of these kinds of factors can help acquire the desired effect and image.
Why are white background images the most preferred backdrop?

In eCommerce product photoshoots, white backgrounds are the most preferred backdrop[1]https://www.slrlounge.com/portrait-photography-how-to-choose-the-right-backdrop-color/. Commercial photoshoots are mostly composed of white backgrounds. The contrast of this background to the products being offered, makes the products stand out and make a good visual for consumers.
Why is scaling important in eCommerce product photoshoots?

Scaled eCommerce Photoshoot

An eCommerce product photography aims to give your consumers an idea about your product. This includes the shape and size of the goods and services that you are offering. One type of eCommerce Product photography is scaling.

Scaling puts the goods in contrast with another object that has an average size in real life. It gives the buyers a reference point and concludes the real-life sizes of the goods that you are offering. This kind of eCommerce product photoshoot can help your consumers decide.
What is group eCommerce product photography?

Group eCommerce Product Photography

Group eCommerce photography also plays an important role in a website. This is usually done to present available options from one item. Presenting variations to your buyers can attract more visitors and sales.

Take for example you are offering a sweater. Group eCommerce product photography presents this specific product and different colors or different designs. This way your eCommerce website visitors would know that there are different products on your website.
What is lifestyle action photography and non-traditional eCommerce product photoshoot?

Lifestyle action photography

This eCommerce photoshoot what context to the products that you are offering. They are captured in a manner that they are designed for. This is useful because it allows buyers to see the goods and services in action.

It helps them visualize the uses and functionality of the product[2]https://www.creativelysquared.com/article/how-lifestyle-content-can-significantly-increase-your-ecommerce-conversions you are selling. For example, outdoor gear should be taken while being used in outdoor activities. This stimulates visualization and can affect purchasing decisions of buyers.

Non-traditional eCommerce product photoshoot

Non-traditional photoshoots do not necessarily showcase the product. The eCommerce product photoshoot is used to sell ideas that can lead consumers to buy your products.

For example, an eCommerce photoshoot for gifts doesn't necessarily sell the gifts in the picture. It is used to sell the gift wrappers being sold by the merchant. There are other types of non-traditional eCommerce product photoshoots That aim to promote the real goods and services offered by the eCommerce website.
What are the benefits of eCommerce product photography?

Benefits Of eCommerce Product Photography

Aside from having good visuals for the eCommerce website, here are some other benefits of eCommerce photography.

Sets the right expectations

One of the hindrances of eCommerce websites or online selling is that consumers do not physically see the products. It is hard to make a purchasing decision when you do not know what exactly your product looks like.

Ecommerce product photography helps destroy this barrier. Through well-captured images that tell the specification of the goods and services you are offering, your buyers will be able to visualize what you are offering. They can even imagine how your goods and services will be helpful. This way they would know what to expect once their products arrive.

Strong online branding

It is also important to have strong online lending as it improves credibility. Branding is a certain way of doing things and presenting products. A good eCommerce photoshoot can help you Introduce your company in a certain way that you want.

The eCommerce product photoshoot can help you be remembered by consumers. This would increase the number of return buyers. Branding is not just limited to product images. It can also be your name, logo, or signage. However, the way you capture your products can greatly impact buying decisions.

Improves web design of eCommerce website

Web design is important when it comes to marketing. Aside from the visuals, it affects the load time and responsiveness of your eCommerce website. So high-quality images can help improve web design.

You can also make sure that these images wouldn't affect the responsiveness of your website. Responsiveness Is the accessibility of your eCommerce website across all platforms.

Search engine optimization

Optimized images also affect search engine optimization[3]https://www.searchenginejournal.com/on-page-seo/image-optimization/. This can help your eCommerce website rank higher in different search engines. This is effective marketing considering the many competitors that are present today. Ranking as high as possible in these search engines can help your business gain more credibility.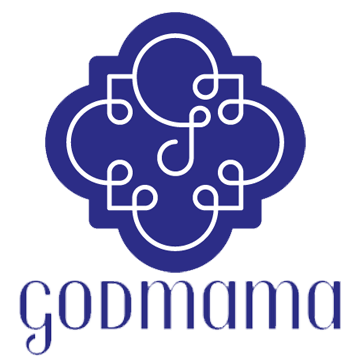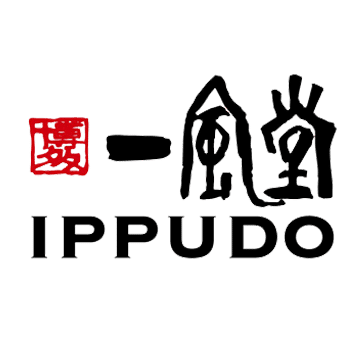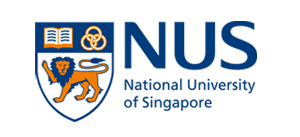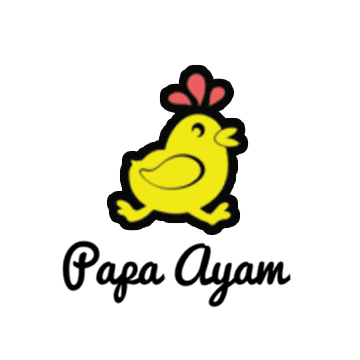 Schedule An eCommerce Product Photography Photoshoot Today
Good product images play an important role in the success of the eCommerce website.
WLP Digital Solutions can help you create high-quality images that can help you create a consistent branding and strong online presence.
Contact us today to know more about The wide variety of services that we are offering.
#1 eCommerce Product Photographers
Digital Solutions is an eCommerce product photography agency in Singapore.
We can help turn your entrepreneurial idea into a reality.
Have a Shopify store and are looking for eCommerce photography help? Digital Solutions is the perfect eCommerce photography photoshoot agency in Singapore for you. Our eCommerce photographers have all the necessary experience and equipment to help you with your new Shopify eCommerce store.
A photo tells a thousand words. Creating and producing your product is the first step. Therefore, it is important to find a good product photography company. However, all your efforts will go to waste without beautiful photographs that capture the uniqueness of your product.
At WLP Digital Solutions, we understand the importance of digital marketing for new businesses in Singapore. This is especially important for Singapore eCommerce Shopify stores where products are advertised through social media marketing campaigns. By default, we provide white background product photoshoots but can also do outdoor photoshoots around Singapore.
Therefore, we focus on having the best eCommerce photography equipment and to set up the best eCommerce photography photoshoot for your products. We will choose the most suitable backgrounds and colour schemes to bring out the best in your products through eCommerce photography photoshoots.