Social Media Marketing Singapore (PSG Grant)
Claim Up To 50% Funding Through The PSG Grant!
WLP Digital Is Pre-Approved Under The PSG Grant
90% of the population trust peers on social networks (even strangers). Only 10% trust brands.
If a brand says it's great, there will always be skepticism.
If the masses say so, it's believed. Social media platforms (e.g Facebook & Instagram) are powerful tools for forging strong digital engagements and relationship between you and your customers.
Note that Singaporean SMEs will also be provided a $10,000 SkillsFuture Enterprise Credit for business or workforce transformations. Find out if you qualify here.
Find Out If You're Eligible!
You can now engage social media marketing services with 50% funding under the PSG Grant!
If you're not familiar with the PSG Grant you may wonder if your business is even eligible. Drop us a message on Whatsapp to find out!
What is the PSG Grant?
The PSG Grant is a government grant for small businesses in Singapore. It is run by Enterprise SG and small businesses can engage pre-approved vendors like WLP Digital for digital solutions such as social media marketing.
You can claim up to 50% of the cost. In addition, you can claim up to 90% of additional subsidy from SkillsFuture Credits!
What is social media?

Social media should need no explaining. (But we do have a short write up about social media here.) Social media is basically a platform for people to communicate and interact with one another online. But it's now common for businesses to create Facebook & Instagram pages since a lot of people want to talk with businesses online. Businesses use social media marketing to promote their services and grow their brand. For example, Starbucks frequently posts about their CSR efforts on Facebook to show customers the values that they care about.
What Is social media marketing?

Digital marketing efforts include social media marketing, search engine marketing, email marketing, and search engine optimisation. These digital marketing strategies work as a rocket launcher for your business! Why do we say that? The internet community has grown at a pace of 7% in 2020 as compared to 2019, which is an increase of 298 million more users! And if we talk about social media users, the figures are more incredible, with a 9.2% increase in users on different social media platforms that equates to 321 million more users! No business will want to lose such a huge amount of leads. How can your company target this Singaporean audience? The answer is social media marketing in Singapore.

The social media penetration rate around Southeast Asia is 71%, and Singapore has social media penetration of 79%. Active users on different social media platforms are around 4.6 million in 2020. The number has increased as compared to last year by 72 thousand users and 1.14%. It's around 79%! Do you know what that means? It provides an excellent opportunity for businesses to reach their target audience through social media marketing in Singapore.

Social media marketing in Singapore has become the most prominent aspect of inbound marketing techniques here. If you are a business and want to reach the maximum audience, then this article will help you to understand all you need to know about social media marketing. And reasons you should hire a digital marketing company in Singapore or anywhere in the world to increase your audience reach for your business. So, let's move forward.

Social media marketing is the use of social platforms for the promotion of your product or services. It also enables businesses to allow user-created content on their social media accounts. The popularity of marketing through social media platforms has been increased in the marketers and businesses due to its ability to reach more customers. Moreover, social media platforms also help businesses to directly interact with their customers. Businesses can use social media for direct sales and solving queries of their customers. For example, you can answer a customer's questions about shipping times immediately through Facebook's Messenger instead of a troublesome email back-and-forth.

Social media marketing involves a range of activities which includes increasing your brand presence on social media. It also involves engaging your customers and creating brand awareness. Furthermore, social media marketing also helps to drive traffic to your website.
Why does social media marketing matter?

The use of social media marketing in Singapore plays an important role in your overall branding and business success. You'll have higher chances of improved engagement of audience and brand awareness. Furthermore, your customers are your voice on social media platforms. On social media, you can increase your reach and conversions through the word of mouth effect. Through word of mouth, our digital marketing consultants will be able to use the reviews of your happy customers encourage your prospects to build a relationship with your brand.

Furthermore, the rightly timed and targeted strategy helps to improve your authority in the overall target audience. It also enhances your website traffic by redirecting your social media target to your website. Hence, the result is your improved SEO rankings. Our digital marketing consultants have summarised the reasons why social media marketing is essential for your business! Let's move forward to social media platforms and the process of social media marketing.
What are some social media platforms?

If you know how to utilize these platforms effectively, your brand could reach all these users on the platforms, which generates a huge amount of leads for your company! The major social media platforms used worldwide are:

Facebook 2449 million active users
Youtube 2000 million active users
Instagram 1000 million users
Whatsapp 1600 million users
Tumblr
Twitter 340 million users
Pinterest 322 million users
LinkedIn
How does social media marketing work?

We have summarised the process of social media marketing as follows:

Define your Target Audience

After creating your social media account, you have to target your ideal customer base. This is who is most likely to buy or be interested in what you're selling. The targeting can be based on age, gender, location and other characteristics. In fact, you can target the audience for your business or content based on the problem you are going to solve!

Attract the audience with free informative content

The next step in your social media marketing Singapore strategy is attracting customers. And you can only attract someone if you have something they value. Think about your product or service and find what aspect of your business has value for your audience; one way you can do this is to create free informative content. One way to do this is through Gary Vee's jab, jab, right hook technique. Start by giving something for free and only ask for a buy after proving a lot of value

Let's understand this by an example: Suppose you are a business in Singapore dealing with hair extensions. You can attract your potential customers through social media posts on "How to" type of educational content. E.g. How to do a neat bun, How to do a French braid, etc. People who visit your social media are likely to be interested in hair, and therefore are more likely to be interested in the hair extensions you are selling.

Another way is attracting them through success stories of your happy customers. Reviews can act as a form of proof from real customers on how good your products are. According to research, people are more encouraged to buy products and services with better reviews and happy buyers! Furthermore, you can attract your customers and potential through entertainment content like youtube videos, Instagram, or affiliating with influencers.

Make Sales Through Retargeting Ads

After you have attracted your audience, it's time to retarget and make product sales. Through the email lists, you can retarget your audience and tell them more about your actual products and services. Email lists can also contain exclusive discounts for your products, which establishes a customer-seller relationship when customers redeem the discount and thus will be more motivated to purchase your products on your website or store.

Measure and Optimize

The last step in your social media marketing process is measuring your social media strategy's performance. After measuring, you have to optimise your strategy, and the process starts again. If the current social media marketing Singapore strategy is not working, you can consider redefining your target audience, or change your content on social media to appease your current audience. One popular strategy is to align your company with local industry influencers.

For example, a consulting company may want to host Elon Musk at a company event. Or a clothing brand would want to host Kylie Jenner to showcase her wearing their new launches.
Why hire a digital marketing company?

Why Hire A Digital Marketing Company In Singapore

A digital marketing company in Singapore is a business or a dedicated group of marketers who help you to achieve your business targets, higher conversions, and good reach to your potentials. You can hire a digital marketing company in Singapore for your social media marketing strategy.

They can offer many benefits to help you improve your social media marketing in Singapore, and optimize and implement the best strategies you need to keep your customers and attract new ones. Some benefits they offer include:

Growing your business organically
Have the necessary social media marketing analysis tools to plan a comprehensive strategy
Uses your budget effectively and in a timely way.
Devise the most appropriate strategy for your business.
More insights for broader perspectives.
I don't have a Facebook business profile. Should I set one up now? Or should I wait for the right moment?

Don't wait! Just start now and open your Facebook business account. It's free and will take less than 10 minutes. Start sharing your profile by asking customers to follow your page in exchange for a small discount. Social media engagement can't happen unless you have an account and there's never a right moment. And without a social media account, you won't be able to repeat any of the benefits of engaging with your customers on social media.
What is retargeting and how can I do that on Facebook?

Retargeting is basically the process of showing ads only to people who have visited your website. In essence, you're having an ad to "follow" potential customers around Facebook. This is done by installing a tracking code (or pixel) on your website. Our Facebook marketers will explain this in more details and help you with the pixel installation.
How is Instagram marketing different from Facebook marketing?

Since Instagram was acquired by Facebook, both ad campaigns are run on the same platform. The main difference is the demographic that you're trying to target. Typically, young adults spend more time on Instagram whereas older consumers spend more time on Facebook. Facebook is also popular among older people with families such as grandparents.

This means that a toddler clothing company would want to advertise on Facebook (over Instagram) since it'll be better able to reach its target audience of parents.
I don't know how to start with social media marketing. What's the quickest way to build trust with my audience?

Since everything on Instagram can be faked, trust is everything. Your images can be photoshopped and videos can be staged. That's why you need to put a face to your company! Don't be afraid to get in front of the camera and start recording videos of yourself talking about your product.

For example, if you're a doctor selling a new type of eye drop, don't make a cheesy ad with some hired actor. Take out your phone and start recording yourself. Get excited about your new eye drops and talk about it. Get on Instagram and do an Instagram Live to build hype on social media. People will listen if you're able to show your qualifications and give them a good reason why your eye drops are actually better! Nothing is better than social media marketing with yourself as the brand. Social media is all about people talking to people. No one wants to talk to a faceless company.
How to find a trusted social media agency in Singapore?

Every good company needs to have a digital marketing strategy in this digitised economy. In order to set up your own social media campaign, you can choose to engage a social media agency in Singapore. There are many reputable social media agencies in Singapore but a lot of companies lie about their portfolio or don't have enough experience. It's easy for a freelancer to pretend that he owns a large social media agency with a huge team behind him when it's just himself. And there's nothing wrong with hiring or working with a freelancer – the most important thing is honest upfront.
Why do you need to do some research about the social media agency in Singapore?

The first step in finding someone to help you with social media marketing in Singapore is to do some research online. Lookup a few social media marketing Singapore firms and then read their company profile page. This can tell you a lot about the way they manage their business relationships and what is most important to them.

Do you want to work with a smaller agency with a family-type atmosphere? Or are you happy to go with a large and well-established firm? If the agency has a strong social media presence, this could be a good sign because it shows that they know their field.
Why do you need to ask for recommendations from social media agency in Singapore?

Very often, the best service providers can be found by word of mouth and from recommendations from peers, friends, and family who have used a great service provider. After all, word-of-mouth is the best form of marketing. And who wouldn't want to work with a marketing agency or company gushed about by others[2]?

If you know someone who has a successful strategy for their social media marketing in Singapore, don't be afraid to ask them if they use a social media agency in Singapore, and which one. No one will ever recommend and want to give business to someone who has not performed so this is a very effective way to find a good social media agency in Singapore.

So how can you determine if a social media agency can be trusted?

Read online reviews

Don't be afraid to look at reviews of different social media agencies, as this will give you a good general idea about their quality and service. If they have received a poor review, look at how they responded to the criticism as this is also a telling sign.

Websites such as Yelp, Clutch or even Facebook have very useful reviews of companies and this can go a long way in helping you to pinpoint the best agency for your needs. If the social media agency has more than a few negative reviews, this should obviously be a red flag.

Interview the social media marketing agency

You would never hire an employee without interviewing them first, so why would you not interview your social media marketing agency before entrusting them with this very important aspect of your business? The goal of the interview is to find out if the company has experience and expertise in managing a social media campaign of your size. You want to find out if they've worked with businesses in your industry or similar sized businesses.

Ask them questions about their field of expertise. Ask them how they handle content development, how they conduct analyses, how they measure your reach, and who your main point of contact will be. In addition, they should also be able to provide you with examples of previous campaigns that they have worked on.

Any good social media marketing agency should be able to tell you how they would adjust your social media strategy halfway through the project if need be and how they plan on engaging and communicating with you. Some social media marketing agencies outsource their work to third parties, so this is definitely a question that should be asked.

Of course, the agency should also make you feel comfortable and you should have a certain connection with them if you want to enjoy a great working relationship.

If you don't like their answers or walk away feeling dissatisfied, chances are that the agency is not the right fit for you.

The agency should be a good fit for your brand

Is your brand young and fresh? Or perhaps you are a well-established brand that simply needs an upgraded social media marketing campaign? Whatever your brand profile is, the social media marketing agency you decide to work with should mirror this. Every brand has its own set of values and goals and if yours closely aligns with your digital marketing agency, there is a good chance that you will be a good fit. A social media agency that does not understand your brand's direction or one that has completely different viewpoints from you, will be more likely to negatively impact your campaign. When both the brand and the social media marketing agency are on the same page, there is much more cohesion, efficiency, productivity, and the likelihood of an excellent quality product.

In addition, you should make sure that the social media agency has worked with similar firms in the past. For large multinationals, make sure that the social media agency has done marketing for other multinationals in the past. Working with multinationals is very different from working with small businesses. Multinationals generally have a higher and more complex corporate structure. There're more people to work with and a lot more checks to go through before publishing anything.

A suitable agency would also be one who has worked with other companies in your industry. For example, a social media agency who did a good job for Microsoft would probably do a good job for Apple. Both are technology companies that build and sell hardware and software.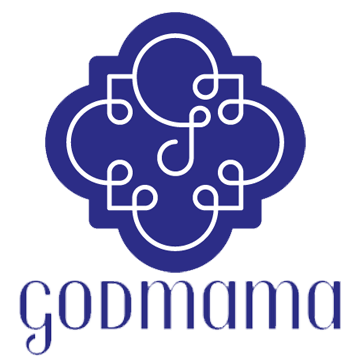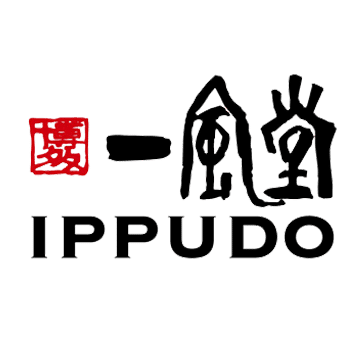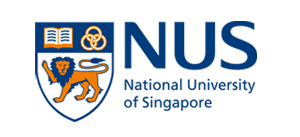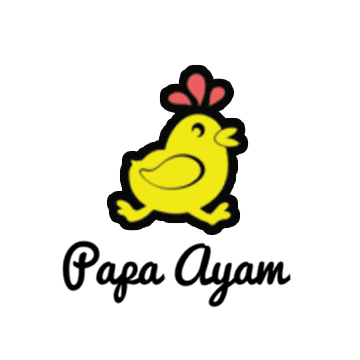 Key Takeaways
Social media marketing is the running of ads on social media platforms like Facebook, Twitter & Instagram.
A/B testing is a huge part of social media marketing. This is where two identical ads are created with one difference between them. For example, a lot of A/B tests are done with different headlines. The marketer can test the headlines and choose to allocate ad spend on the ad with the highest conversions.
A big part of social media marketing is building relationships with customers. This is done through answering comments, responding to positive and negative reviews, and publishing videos in the form of "stories" that show the everyday operations of the business.
Strengthen Your Digital Presence Now!
Contact us and let us tell you how you can improve your digital marketing strategy.
"Social Media is not just a spoke on the wheel of marketing. It's becoming the way entire bicycles are built."
To understand how social media is changing the perspective of businesses, Ryan Lilly said,
"Social Media is not just a spoke on the wheel of marketing. It's becoming the way entire bicycles are built."
We have now understood what social media marketing is and how it will help your business. Different social platforms can be used to target your audience, and hiring a digital marketing company in Singapore or the location where your business resides will be more effective. Social media marketing in Singapore is the direction that most companies are taking their marketing efforts in, and we have addressed all the benefits of doing so.
Another reason is that not every social media is the right platform to target your audience. Each business has its own complexities, and a good digital marketing agency will help you do that in the way best for your product and service.