F&B Videography Singapore
Every Great Restaurant Starts With A Great Video
Great F&B videography requires more than just a point-and-shoot camera.
When you're just getting started in the realm of culinary videography, keep these ideas and recommendations from an experienced food videography Singapore expert in mind.
Portfolio
Yu Kee Duck Rice - Hawker Heritage Award | GCC Singapore Biz Class
Xi De Li - Hawker Heritage Award | GCC Singapore Biz Class
Western Barbeque - Hawker Heritage Award | GCC Singapore Biz Class
Inspirasi - Hawker Heritage Award | GCC Singapore Biz Class
Hainan Cuisine & Snacks - Hawker Heritage Award | GCC Singapore Biz Class
Lagoon In A Bowl - Enterprising Hawker Award | GCC Singapore Biz Class
Kueh Ho Jiak - Enterprising Hawker Award | GCC Singapore Biz Class
Jiao Cai Hotplate BBQ/Seafood - Enterprising Hawker Award | GCC Singapore Biz Class
Dove Dessert - Enterprising Hawker Award | GCC Singapore Biz Class
Volk - Promising New Hawker Award | GCC Singapore Biz Class
The Headless Baker - Promising New Hawker Award | GCC Singapore Biz Class
O'Braim Express - Promising New Hawker Award | GCC Singapore Biz Class
97 Nasi Lemak - Promising New Hawker Award | GCC Singapore Biz Class
Mad Roaster - Promising New Hawker Award | GCC Singapore Biz Class
Brostern - Promising New Hawker Award | GCC Singapore Biz Class
How to create a great F&B video?

Create A Great F&B Video

#1 Make your food stand out by presenting it in an unusual way

To style the food, use things that were prepared with the meal. While it is not needed, it helps the viewer understand and see what the food is made of. Garnish with fresh fruit. Choose garnishes and ingredients that have few or no flaws. This will improve the appearance of the dish and the final video. Look for inspiration on the internet. There are many good professional food videography and tips accessible online to help you with whatever meal you're attempting to cook.

Don't overcrowd or over-style the meal. Maintain a simple, appealing, and appealing look. The viewer's attention will be drawn away from the main focus point, which is the food if the dish is overcrowded. Check that your sauce hasn't been overdone. The sauce should be straightforward and well-designed. Overdoing it will result in a shoddy finished product.

#2 Use proper lighting in your videos

Experiment with different light sources, including flash, studio strobes, continuous lighting, and even a lamp. Because light is light, different forms of light will generate different emotions and visuals. Light diffusers such as softboxes, reflectors, paper, and grids can be used. Make the most of what you've got and attempt to be creative. Diffusers are crucial in this sort of activity, so make use of them.

Experiment with various power modes on your light source to get the best lighting power for the location you're doing videography. A brighter light source may be necessary if there is a lot of ambient light. If you must work in the dark, reduce the brightness of the light. Experiment with various ISO and power settings. There is no such thing as a perfect location.

As a food videography Singapore expert, avoid shining direct light on the dish. The light should be directed from the sides instead. Direct light causes shadows to wash out and highlights to look too strong, resulting in a flat image.

#3 Make use of the proper equipment

Any brand of current DSLR will work as long as it can trigger an off-camera flash, is tripod mountable, and has an acceptable resolution. Prime lenses are excellent for F&B videography Singapore since they are sharper than zoom lenses. 35mm, 50mm, 85mm, and 100mm are all acceptable focal lengths. There are no hard and fast rules on which is the greatest because it is dependent on the cuisine. Experts normally use a macro lens for the F&B videography Singapore technique since it allows me to get really near without losing any important details, and the longer focal length also makes the food stand out from the backdrop due to compression.

A sturdy tripod is necessary for videography at low ISO and slow shutter speeds without blurring or shaking. A 90-degree tripod is ideal for top-down shooting. A wireless trigger is vital because it allows you to rapidly plate and trigger the shutter without touching the camera. This prevents unwanted movements or accidental contact with the tripod or camera. Shoot in RAW and manual mode at all times.

#4 Guide to Hero Shots

The hero shot, often known as the main shot, is the most important part of the F&B videography Singapore process. This is the dish's final shot, as well as its most important shot. At all times, take several images and views of the finished product. This eliminates any technological issues that may develop during the session.

Always shoot from a top-down 90-degree angle as well as a 45-degree standard angle. Some meals appear to be better from various angles, and having both views filmed will aid in making the final selection.

As a food videography Singapore specialist, your hero image should be simple, well-organized, immaculate, and visually attractive. Colors should complement one another, and textures should be varied. Always choose appropriate plates or plates for the hero shot. Remember to use the right hue or shaped bowl/plate to go with your meal.

Take videos of the same food from various perspectives. You never know which point of view will work best in different situations and applications. If required, use your hands to scoop up soup or a fork to hold the pasta. Use a different layout for each of your dishes. To make each dish stand out, use various layouts and viewpoints for various dinners.

Use non-food objects to make your dinner seem more appealing, such as covering meat with oil to make it look juicier, using toothpicks to keep food together, or spraying vegetables with water to give them a fresh appearance.

#5 Post-production

Professional picture editing tools, such as Photoshop and/or Lightroom, should be utilized. The purpose of post-processing is to create a picture that is both aesthetically pleasing and captures the attention of the viewer. The final image should be realistic, eye-catching, and neither too black nor too bright.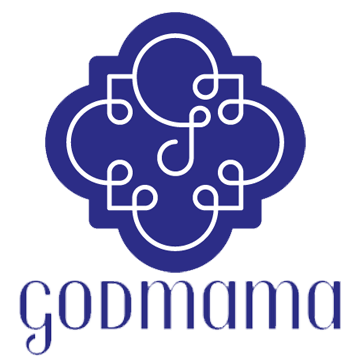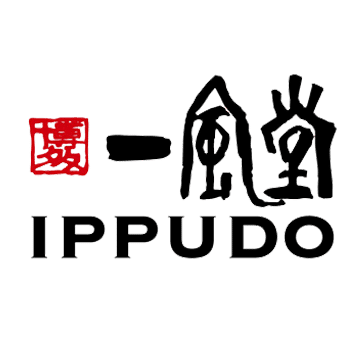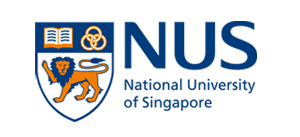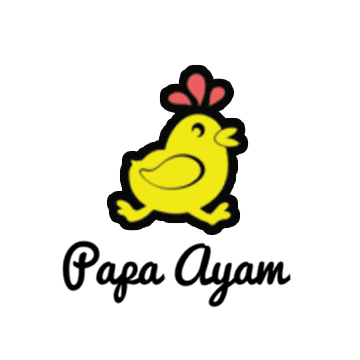 F&B Videography Is The Secret Of Successful Restaurants
WLP Digital has done F&B videography for many restaurants in Singapore.
For more information about product videography, contact at 65 6797 9149 immediately.
The Real Deal With F&B Videography
To begin as a food videography Singapore expert, you must first get a fundamental grasp of the Singapore F&B videography Singapore industry. If you see a food videography Singapore professional in a food magazine or a high-end cookbook, that's something to strive for, but don't be disappointed if your shots don't look like that — keep in mind that in a situation like that, they've brought in a professional food stylist to do the food's hair and makeup. They have a plethora of food styling techniques at their disposal, many of which render the meal unsafe and inedible.
A food video can be used in many ways. It can be posted on social media to gain exposure and increase SEO rankings. It can also be included on your website to attract more visitors and sales. Whether you're trying to market your restaurant or online food business, a food video can give you an edge over your competition. Read on for some of the benefits of food videos & F&B videography. Now that you know some of the advantages of food videography, it's time to get started.
Food videos are visually appealing. They are more subtle and colourful, allowing viewers to focus on the ingredients. Besides, it's easier for producers to choose the right angles and cut out awkward parts. With multiple shots, you can cover awkward editing and create a more professional experience for viewers. You can also make your f&b videos more appealing to consumers by making them look forward to eating them. Ultimately, you'll be able to capture the best of your recipes and show them off to your audience in the best possible way.
Choosing a professional is important if you want your F&B videos to have a professional look. Food videos should be shot in a clean environment to avoid distracting viewers. Proper lighting, background, and spacing are essential in ensuring that viewers can see your message and not be distracted by clutter. You should make sure that your chosen food videographer is knowledgeable and experienced in the industry. It will be a valuable asset to your business. To know our process, contact us at 65 6797 9149.