Fleet Management Software
Embark On Fleet Management Solutions Journey With Us
We offer fleet management system, it is the black box of the motor vehicle world. It will record live data on speeding, acceleration, braking and more, all time and date stamped.
This allows recording and tracking of what's happening with the vehicle at any point of time. Everything can be tracked and monitored.
Built on Reliable Technology
Driven by Trusted Support
Best Value & Great Price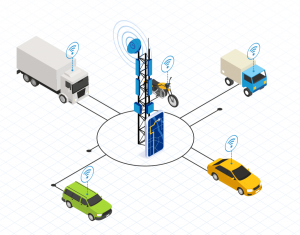 Why WLP Digital
WLP Digital is the Singapore leading one stop digital solutions brand and partner-of-choice for local conglomerates and multinational corporations within the Asia Pacific region.
Our team at WLP Digital consists of highly experienced digital professionals with extensive experience; all sharing the common goal of achieving excellence. Our philosophy lies in building and cherishing trust. Complexity begets complexity, and simplicity breeds simplicity. With trust, there is no suspicion, and the result is simplicity and efficiency.
With our understanding of Fleet Management systems, we strive to provide your fleet data at your fingertips so that you can effectively manage your fleet. Where we bring you reliable digital solutions efficiently, accurately backed by our 24/7 technical support service.
1. Cloud Based Software
Access your tracking platform anytime, anywhere either on your mobile or web devices.
---
2. Overview of your Fleet Location
Real-Time locations of all your vehicles.
Get real time updates from your vehicles with notifications pushed to your mobile or emails.
Observe driving behaviours of your drivers. Our fleet management system records data including harsh braking and excessive acceleration to ensure that everyone's sake on the road.
---
3. Fleet Journey & Manage Cost Control
Manage fuel consumption and mileage.
Managing vehicles maintenance logs, road tax, insurance and servicing intervals.
---
4. Route Planning & Optimization
Reduce mileage and time to destination.
Use Google Maps data for precise address info and routing.
Save Up To 37% In Operating Costs!
Reduce Time & Fuel Expenses By Managing Your Fleet More Efficiently!
Automatic Fleet Planning
Our software builds the most efficient delivery schedule in a few seconds based on all the factors involved. The software takes all constraints into account and analyses everything to ensure the fastest route and reduces hours on the road.
Our Efficient Route Optimizer
Our fleet management software helps you to improve the productivity and efficiency of your entire fleet. Our software is perfect for real-time route planning and finding the perfect delivery route with multiple stops in close proximity.
Drag & Drop Route Planning
Use our drag & drop UI to assign orders to drivers. Our drag & drop UI makes it easy to learn to manage all your orders and deliveries.
Make Changes To Deliveries In Real Time
Our software records the progress of each delivery, the current position of the driver and the remaining driver hours. This is all done in real-time so you'll be able to receive data and analytics once the route has started. We find the quickest and best way to deliver an order.
ETA Prediction
Our software predicts the ETA (Estimate Time Arrival) for each order and re-calculates the ETA for every delivery if there's any change in real-time.
Real Time Vehicle Tracking
We track all vehicles in real-time. We use both GPS devices and mobile app where you can track all your drivers in real-time.