Corporate Video Production Singapore
Tell Your Story With Powerful Videos
Corporate video production is the process of creating a professional video based on any business or organization to effectively communicate with their target audience.
Video production company Singapore specialists and VR tour creators handle all responsibilities of the creative process. The content of the corporate video may be used for promotional marketing, educational purposes, recruiting videos or sales.
Corporate video production is a form of digital video marketing and it is a growing industry worth an estimated $135 billion.
What are the pros of corporate video production in Singapore?

Pros of corporate video production

#1 Video catches attention

Video marketing and fun films are more likely to grab a viewer's attention. Hence, it is more likely to increase digital traffic. Corporate video production accounts for over 75% of internet traffic. If you are not using this to your advantage, you are missing out on a lot of potential customers. Partnering up with a video production company Singapore business can get more brand awareness online which will likely grow into sales. That is worth the investment in film production.

#2 Shares and Likes

On Facebook for example, a corporate video or film is 7x more likely to be shared than other content. When there is a video there is more of an emotional connection with your audiences. Consumers who view your corporate production video and share it means that they resonated with it in some shape or form. This is why video production company Singapore experts evaluate the response of reactions from specific audiences. Shares and likes can judge how effective your corporate video was.

#3 Higher engagement and conversion rates

According to statistics, 43% of consumers prefer to see video marketing. The organic reach of a video is 8% higher than any other post on social media for example. Adding a corporate video to your marketing can increase your conversion rate of up to 80%. That is a very high conversion rate that can gain you a lot more interested customers.

#4 Better SEO rankings

Video production company Singapore professionals understand the digital marketing world and how the use of corporate video production can increase your visibility on search engines. In comparison to companies who do not use corporate video production. In 2007, videos started to rank in search results. By investing in corporate video production for your website or social media, you can get ahead of the competition with amazing corporate videos and films.

#5 Brand awareness

As mentioned earlier, corporate video production Singapore media creates more of an emotional response from consumers. Video production company Singapore specialists will use this to target customers by invoking powerful emotions with corporate video production. It will leave a stronger impression rather than words or still images.

#6 Smartphone compatibility

Video is increasingly being watched on mobile devices day-by-day. As more people carry their phones around with them, there are more videos being watched. It is key for your corporate video production to implement mobile formats and deliver eye-catching results optimized for the smartphone. This will allow your business to take advantage of the eye-catching features of corporate video production Singapore media.
What are the cons of corporate video production?

Cons of corporate video production in Singapore

Although there may be a long list of advantages, with every marketing strategy there are also certain cons you may want to look out for.

#1 Corporate video production can be costly

It is worth the investment. However, unlike written content or graphics, corporate video production can come at a price. This is due to the many steps that go into corporate video production. From script writing, to cast and crew costs, to production necessities like cameras and other equipment. Corporate video production can be costly if you do it yourself or hire an agency. However the return of investment is significant.

#2 Time-consuming

Corporate video production comes in three phases. Pre-production, production and post-production. Even if you plan to film a corporate video for a two-day event, the post-production process which includes factors like audio and editing, can take several weeks. To want to appeal to your targeted audience and gain a successful response, you would need to take the necessary time for the film production process.

#3 May not appeal to all audiences

Video does appeal to most audiences across all platforms. However some consumers may prefer traditional forms of marketing such as written content. For example, a goal-orientated consumer that has a product in mind for purchase on your platform may prefer the traditional written text rather than a video. This is important for your research and development process. To evaluate whether a video will appeal to your targeted audiences. Alternatively, you could create a virtual tour to capture the attention of your audience.

#4 Less accessible than other marketing content

Video needs specific hardware like computers, smartphones or T.V. to be accessible. There are external factors such as the language the people speak, or people that are hearing impaired and visually impaired that can affect your response.
Want more details?

Corporate video production is a rising form of digital marketing and definitely a method to consider adding to your marketing strategies. Video production and 3d virtual house tours are getting increasingly common in Singapore. It is a versatile tool for your content marketing and can reach a large user base both locally and internationally. Even though there are several pros and cons to corporate video production, factors that are not recognized are worth considering in your planning process in film production. All facts aside, set yourself up with a corporate video where and when it's appropriate for your business.

WLP Digital is a video production company in Singapore. At WLP Digital, we can provide you with all your corporate video production enquiries, Google Street View 360 and more. Feel free to contact us for more information!
How can WLP Digital help with creative video production?

WLP Digital Solutions has helped hundreds of Singapore businesses to turn their idea into an amazing video. Our video producers are prepared with the best equipment and are experienced to capture your idea in the best light. We help companies with commercial videography shoots, short films, corporate films and HR advertisement campaigns. Our corporate video producers will help you turn your idea into an amazing corporate videography production!

In addition, our video production house producers are skilled in delivering clear narratives, especially for commercial videography shoots. Our video production house producers see the world through their cameras and are trained to capture the amazing stories of people in Singapore.

Our video production services has been rated as one of the best in Singapore and we are always looking to help businesses go digital. Through engaging our video production services, companies have digitalised their sales and onboarding process. Customers and new employees both love learning about a company through a fun and engaging business video.
What is corporate film videography?

Corporate film production is the process of taking, editing and creating videos for companies. Corporate film productions often have a key theme and message for the target audience. For example, if you are a business owner looking to show off your company's mission towards the environment, a video is a great way to do so.

With the rise of the internet and mobile devices, everyone is connected with one another. Consumers and customers are more aware of companies and their missions. Show your customers that you care through an amazing corporate video production! Our corporate videographers will help to capture and share your message.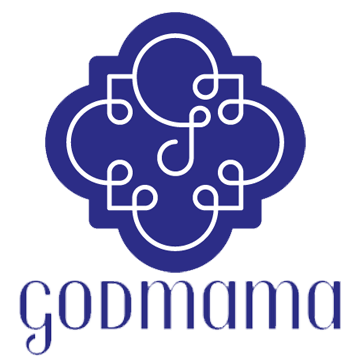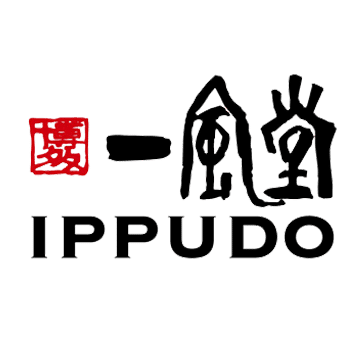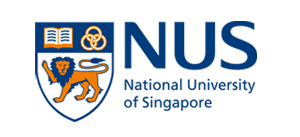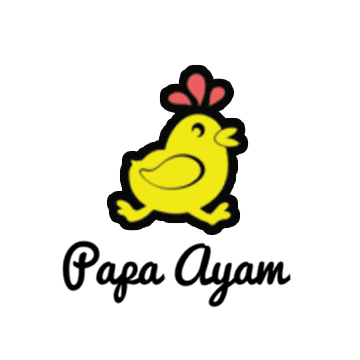 Your Company's First Impression Is Your Digital Presence
Today, most people's first impression of a company is their website or digital presence. For an eCommerce store, this may be their Instagram page.
Many B2B companies' clients first know of them through their videos on their website.
Create a good first impression with a professional corporate video production company. Contact us today!
How Amazing Videos Can Help With Productivity, Marketing & Even HR
Companies are frequently finding ways to gain and attain viewers on a constant basis. Video production company Singapore experts have worked hand-in-hand with businesses to provide quality content which gets a message across.
Consumers love to watch videos and it's a good opportunity for businesses to attract prospective clients. Think about how you spend your time on Instagram and how a well-produced video catches your attention. Corporate video production is on the rise and becoming more popular on social media platforms too. Video production company Singapore businesses produce content in unique ways for both external and internal communications.
Companies use corporate video production internally for training, human resources, organisational functions and more. Corporate videos are a way to boost employee morale by finding innovative ways to effectively communicate and learn.