Digital Marketing Agency in Singapore
It's not about 'getting the traffic', it's about getting the targeted & relevant traffic.
Search Engine Optimisation or Marketing (SEO/ SEM) campaigns can help you reach your target audience. A good digital marketing company in Singapore will be able to help your website to rank strategically and grow market share exponentially.
---
Search Engine Optimisation (SEO)
Search Engine Optimization (SEO) is referred to allowing your keywords on your website to be Google search-friendly as possible to faciliate good ranking on Google.
---
SEO is primarily split into two spectrums namely ON-page and OFF-page. On-page SEO optimizes SEO keywords in your webpage headers, titles, content, meta tagging, meta descriptions and image titles – basically any text that can be indexed by a search engine.
---
Off-page SEO generally involves publishing relevant content which creates links back to your website. This process is called link building and is the best way to boost your website ranking, known as Organic SEO. However, it generally takes longer time to see results, typically over several months, nonetheless it has longer lasting results that are most certainly worth the efforts.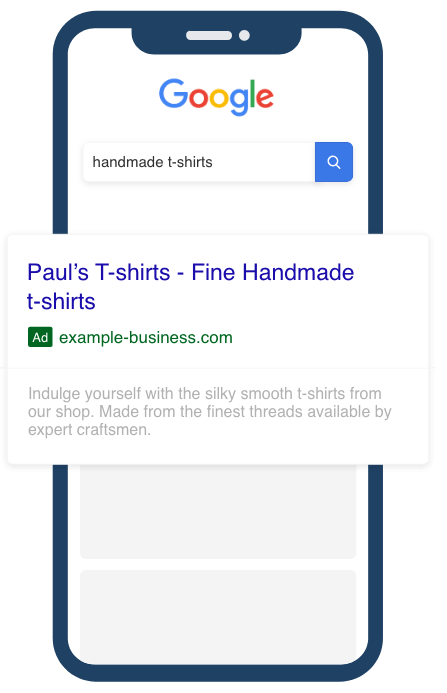 Search Engine Marketing (SEM)
Customers are always searching for businesses like yours through relevant keywords. Directing customers looking for relevant keywords to your site is an important strategy to generate leads and grow sales effectively. You can reach more customers and do this through working with a digital marketing company in Singapore.
---
Search Engine Marketing (SEM) is perfect for a new website as its results are instantaneous and enable all businesses to be on a level playing field regardless of size & scale. Small businesses can appear at the top of Google's first page with the right budget and precise campaign strategy.
---
Search Engine Marketing (SEM) should be implemented upon website launch to gather instant traffic and impressions. SEM operates by displaying links directing to your site on Google's search results via relevant keywords.
---
SEM works hand-in-hand with SEO. SEM yields consistent and scalable results while SEO takes several months to build up an organic and more permanent ranking for your site on Search Engines like Google.
  &nbsp
Importance of Digital Marketing for New Companies in Singapore
Are you an entrepreneur who has just finished your setting up your company in Singapore? Once you have finished your Singapore company set up, it is pivotal to shift your attention to your business operations and promote your products and services.
Setting up a digital marketing campaign is often overlooked. Digital marketing is often viewed as unimportant for many new entrepreneurs who are passionate about improving the quality of their product or service, and often miss out the fact that promoting it is just as important. One reason is because many find digital marketing difficult and unnecessary. While digital marketing is not the easiest part of running a business, you can still build a successful marketing campaign with the help of a digital marketing agency in Singapore.
Marketing is a vital tool for newly set up companies in Singapore to promote its brand as well as intriguing customers to the purchase of their product or services. It includes all activities that a business conducts in order to sell their goods and services to their customer base such as advertising, participating in events, telemarketing, direct mail etc.
In the digitalization age where many have access to the Internet, it is important for companies to market their products and services there to gain awareness and expand globally. Digital marketing techniques that exist online are also known as digital marketing. Digital marketing involves all techniques that companies used to connect with the users of the internet online mainly through search engines, social media, websites etc.
In order to stay competitive with existing businesses, it is essential for entrepreneurs to focus on creating a strong and impactful digital marketing campaign for consumers. You can do that with a digital marketing agency in Singapore like Digital Solutions. Call +65 6493 2970 to arrange a free consultation with us! Promoting your brand and the product or services that the company offers should be the first step taken by any recently set up companies in Singapore, especially since this is a good opportunity for consumers to learn about the new company and build brand loyalty with the help of a digital marketing company in Singapore.
Types of Digital Marketing Strategies
Here are the common types of digital marketing strategies that a company should use as part of their effort to promote brand awareness. For more information, arrange a meeting with a marketer or digital marketing agency in Singapore.
Social Media
Content Marketing
Search Engine Optimization (SEO)
Email Marketing
Influencer Marketing | Sponsored Content
Pay-Per-Click Advertising
Video Marketing
How companies conduct their marketing efforts strongly determine the success of the business. This is because marketing is a vital tool to create and maintain sales demands, brand reputation and stay competitive. Below are 7 reasons for why digital marketing is essential for newly set up companies and entrepreneurs who want to push their brand outreach to the next level. New entrepreneurs can also do this through working with a digital marketing agency in Singapore.
1. Reaching People Online
With the emergence of the internet, it has provided convenience and accessibility for users to obtain and exchange information. As of April 2020, there are almost 4.57 billion people, or 59% of the world population who are active users of the internet and increasing yearly. The internet has also changed the purchase behaviour of people over the world and traditional marketing methods which are done offline are no longer as effective as it used to be.
Just in Singapore, it is estimated that 74% of the population are social media users. Other than socializing, these users are also on social media to purchase goods and services that are advertised to them in the social media platform as well as interacting with advertised contents.
With the massive number of users on social media, even if your advertisement does not result in a purchase, you can be sure that your brand has been made known to the user during the time they were on the social media platform. This is especially important if you are an entrepreneur who have just finished the process of setting up a company in Singapore. While selecting a name for your new Singapore company can be exciting, it is important to remember that great brand names were built on top of impactful digital marketing campaigns.
2. Cheaper Alternative for New Companies Growth
Digital marketing can be a cheaper option for a newly set up company in Singapore to reach a wider audience base at the shortest amount of time and lesser cost. Low cost is especially important for new entrepreneurs.
The process of setting up your new company in Singapore can be costly, especially if you have set up a private limited company in Singapore. Therefore digital marketing provides companies that have just gone through the process of company formation Singapore with a cheaper alternative to reach out to as many customers within their budget.
As a new or small company, before the company makes any profit, it is important to plan resources and prevent wastage.
There are many modes of digital marketing strategies available that can cost as low as nothing to thousands, depending on the digital marketing agency in Singapore and their experience, they can all be equally effective.
For example, in popular social media platform, Facebook, creating a business page is free and if you would like to advertise on the platform, you can set a budget and even the demographics of your target audience.
It can cost as low as S$10 to reach 1,000 impressions online.
3. Improving Conversion Rate
A newly set up company in Singapore that conducts digital marketing is able to track their conversion rate in real-time. With the help of technology and an experienced digital marketing agency in Singapore, companies will be able to identify their numbers and statistics. This includes the number and percentage of viewers from their marketing efforts which is converted to leads, increased subscriptions and eventually the purchase of their products or services that are offered.
Leads generated from digital marketing campaigns usually have a higher rate of conversion as they allow you to reach out to your target audience only.
A higher conversion rate will give companies a higher chance of achieving more sales as communication with potential customers is faster and more effective with tools such as an online contact form, direct customer chat bots and even the comment functions that are readily available on most social media platforms. Therefore, not only will a digital marketing agency in Singapore help you to start your first campaign, but collect quantitative data that can be then used to improve and scale your business.
4. Brand Reputation Establishment
After completing your company formation in Singapore, you have a blank slate. A fresh start. However, it is pivotal to note that a company with bad reputation will not be around for long.
Digital marketing also includes feedback and review management which focus mainly on what customers think of your brand. As long as your products and services are of quality, good reviews left by satisfied customers will have a positive effect on the way potential customers view your company. Therefore, our digital marketing consultants have been taught to collect data from marketing campaigns. Our digital marketing consultants will then work with some of our data analysts to find out valuable insights from feedback collected.
Existing and potential customers are more likely to trust a brand if they have seen positive reviews online praising the products or services. Therefore, a good brand reputation is vital for increasing conversions rate and improving sales and brand outreach.
5. Enhancing Customer Support
With an online presence, you can assist customers 24/7 without being physically around. For example, the frequently asked questions section or even a detailed description of the products or services the company is offering in the website and even on social media. Many companies in Singapore have also started on live chat access to cater to customers' queries, suggestions and feedback in real-time.
It also greatly personalizes the shopping experience of your customers. This will improve their opinion towards the brand and leave a lasting impression. This is important even if your company is completely new and fresh from company formation in Singapore. As long as your customers enjoy their shopping experience, they will leave good reviews and recommend your brand. Naturally, this will increase your business's brand awareness. Therefore, it is key to find a good digital marketing agency in Singapore that understands your business and customers enough to promote your product or service.
6. Engaging Mobile Customers through Mobile Apps
In current times, almost everyone carries a smart phone with internet access. People use smart phones for almost everything: work, gathering information and purchasing of products or services. Mobile app marketing can help businesses interact with potential customers and increase your potential customer base to anyone who owns a smartphone, which is hugely beneficial in improving conversion rates. For example, with a mobile app, you can bring across a promotion to active users by sending an in-app notification, and it can also act as a message center for the newly set up company to communicate with and better understand their customer base.
7. Tracking of Marketing Efforts
It is challenging to track the rate of conversion from traditional marketing. However, with digital marketing, the success of the marketing efforts can be easily tracked with tools such as Google Analytics and Facebook Ads Manager.
These analytical tools have assisted businesses in tracking the success of a campaign launch by reflecting useful insights such as the number of successful conversions, cost-per-click and users' behavior, which can be useful in deciding future marketing tactics.
Interested in Starting a Campaign with a Digital Marketing Company in Singapore?
Are you a new business owner looking to start your new company's first digital marketing campaign? Digital Solutions is a top digital marketing agency in Singapore. Contact our experienced consultants at +65 +65 6493 2970 for more information.
With our understanding of Ecommerce and Digital ordering systems, we strive to provide a one-stop digital solutions that can effectively serve our clients' needs, and bring them reliable digital solutions efficiently, accurately backed by our 24/7 technical support service.
Built on Reliable Technology
Driven by Trusted Support
---
Let's Build and Strengthen Your Digital Online Presence!
Trusted by More Than 180 Small Businesses & MNCs
Client Satisfaction
---