Digital Marketing Agency In Singapore
It's not about 'getting the traffic' – it's about getting the targeted & relevant traffic
Search Engine Optimisation or Marketing (SEO/ SEM) campaigns can help you reach your target audience.
A good digital marketing company in Singapore will be able to help your website to rank strategically and grow market share exponentially.
What is Search Engine Optimization (SEO)?

Everything You Need To Know About SEO

Search Engine Optimization (SEO) is referred to allowing your keywords on your website to be Google search-friendly as possible to facilitate good ranking on Google.

SEO is primarily split into two spectrums namely on-page and off-page. On-page SEO optimises SEO keywords in your webpage headers, titles, content, meta tagging, meta descriptions and image titles[1]https://moz.com/learn/seo/on-site-seo/. This is basically any text that can be indexed by a search engine.

Off-page SEO generally involves finding external websites and publishing a guest post that links back to your website[2]https://moz.com/learn/seo/off-site-seo. This process is called link building and is the best way to boost your website ranking. It generally takes a while to see results from SEO. Many websites often only see Page 1 results between 6 months to 18 months[3]https://www.forbes.com/sites/joshsteimle/2015/02/07/how-long-does-seo-take-to-start-working/?sh=8ad73e9464c8.
What is Search Engine Marketing (SEM)?

Everything You Need To Know About SEM

Customers are always searching for businesses like yours through your industry keywords. For example, say that you run a piano school at Woodlands. Our SEM consultants will identify some commonly keywords that your customers are using including "Piano Lessons Singapore", "Piano Classes Near Woodlands" and more. A good digital marketing company will give you a long list of keywords with their respective level of competitiveness and monthly keyword search.

Search Engine Marketing (SEM) is perfect for a new company. That's because a new company would have a brand-new website without any domain authority or search results. SEM levels the playing fields and allows small businesses to compete with large multinations. Small businesses can appear at the top of Google's first page within a day or two with the right budget and SEM agency[4]https://support.google.com/google-ads/answer/1722120?hl=en.

Search Engine Marketing (SEM) should be implemented upon website launch to gather instant traffic and impressions. SEM operates by displaying links directing to your site on Google's search results via relevant keywords. SEM works hand-in-hand with SEO. SEM yields consistent and scalable results while SEO takes several months to build up an organic and more permanent ranking for your site on Google. Most businesses start their SEM campaign to get some enquiries immediately while using SEO to improve their search rankings behind the scenes.
What are the different types of digital marketing strategies?

Types of Digital Marketing Strategies

Those unfamiliar with digital marketing may be confused with the term "strategy" used in this context. Strategy just means technique or area of expertise within digital marketing. Examples of digital marketing strategies are:

Social Media Marketing
Content Marketing
Search Engine Optimization (SEO)
Email Marketing
Influencer Marketing | Sponsored Content
Pay-Per-Click Advertising
Video Marketing

As you can see, companies have a huge number of options when selecting a digital marketing strategy. Obviously, certain strategies are used in certain industries. For example, B2B industries rarely use video marketing and social media marketing since most business owners won't purchase a huge enterprise product on Instagram.

But Instagram marketing might be a good option for an eCommerce store such as Wildflower Cases. They're an American brand that sell luxury iPhone cases to young girls who love fashion. Therefore promoting their iPhone cases on Instagram (where most fashionable girls spend their time on) would be the best option for Wildflower Cases.

Back to B2B products, an enterprise software company that targets business owners might use SEO. A good digital marketing agency will have a consultant to sit down with you and talk about your business.

He will do his best to understand your industry, products and services, and your campaign's objectives. He will then recommend you a variety of digital marketing strategies to test out. And if you have a small budget, your digital marketing consultant will recommend the option best suited for you to get the results as soon as possible!

For more details, visit our Woodlands offices today!
Why is digital marketing important for new Singaporean companies?

Importance of Digital Marketing for New Companies in Singapore

Are you an entrepreneur who has just finished your setting up your company in Singapore? Once you have finished your Singapore company set up, it is pivotal to shift your attention to your business operations and promote your products and services.

Setting up a digital marketing campaign is often overlooked. Digital marketing is often viewed as unimportant for many new entrepreneurs who are passionate about improving the quality of their product or service, and often miss out the fact that promoting it is just as important. One reason is because many find digital marketing difficult and unnecessary. While digital marketing is not the easiest part of running a business, you can still build a successful marketing campaign with the help of a digital marketing agency in Singapore.

Marketing is a vital tool for newly set up companies in Singapore to promote its brand as well as intriguing customers to the purchase of their product or services. It includes all activities that a business conducts in order to sell their goods and services to their customer base such as advertising, participating in events, telemarketing, direct mail etc.

In the digitalization age where many have access to the Internet, it is important for companies to market their products and services there to gain awareness and expand globally. Digital marketing techniques that exist online are also known as digital marketing. Digital marketing involves all techniques that companies used to connect with people through search engines, social media, websites etc.

In order to stay competitive with existing businesses, it is essential for entrepreneurs to focus on creating a strong and impactful digital marketing campaign for consumers. You can do that with a digital marketing agency in Singapore like WLP Digital. Call +65 6493 2970 to arrange a free consultation with us!
How much do digital marketing services cost?

This really depends on the type of digital marketing strategy and your marketing strategy. For example, the prices of social media marketing and SEO differs. The price of our SEO plans differ as well depending on the list of keywords that you're looking to rank on Page 1. For example, "Buy A Car Singapore" is much more difficult to rank comparefacd to "Buy Wildflower Cases In Singapore".
How much should much Facebook campaign budget be?

This depends on your product, your industry, how much your competitors are bidding and your profit margins. Generally, we recommend at least $2,000 SGD to get started and $10,000 SGD for a course of 6 months at the minimum. You can run a Facebook campaign with much less but that would mean giving up features such as retargeting and A/B testing.
Do I need a website for my digital marketing strategy?

Yes, you do! You may be able to get away with a simple Wix or Squarespace website. But if you're looking for a long-term solution, we highly recommend your own website hosted on a reliable web hosting company. We also recommend to buy your domain from a domain registrar like Namecheap.
What will a good digital marketing company in Singapore help you with?

1. Reaching People Online

With the emergence of the internet, people are able to obtain and exchange information with anyone around the world. This includes people looking to buy phones from a photo shop, clothes from a clothing store, and shoes from a shoe store. As of April 2020, there are almost 4.57 billion people, or 59% of the world population who are active users. This number is increasing yearly and entrepreneurs experienced with digital marketing have a huge advanced compared to those who don't. The internet has also changed the purchase behaviour of people over the world and traditional marketing methods which are done offline are no longer as effective as it used to be.

Is estimated that 88.5% of the Singaporean population is online[5]https://www.statista.com/statistics/975069/internet-penetration-rate-in-singapore/. And most are on social media. Other than socialising, people on Facebook purchase goods and services advertised to them. People also interact with companies through their comments section and leave great reviews if they've had a great purchasing experience. Likewise, companies can get negative reviews for terrible support and late delivery times.

With the massive number of users on social media, even if your advertisement does not result in a purchase, you can be sure that your brand has been made known to the user during the time they were on the social media platform. This is especially important if you are an entrepreneur who have just finished the process of setting up a company in Singapore. While selecting a name for your new Singapore company can be exciting, it is important to remember that great brand names were built on top of impactful digital marketing campaigns. Think of Coco-cola and Pepsi's infamous Halloween ad battle online.

Digital marketing doesn't have to be shoving photos and information of your product in people's faces in the form of Facebook ads. They can be funny gifs, hilarious memes, or even "fights" with your competitors that get attention from people.

2. Cheaper Alternative for New Companies Growth

Digital marketing can be a cheaper option for a newly set up company in Singapore to reach a wider audience base at the shortest amount of time and lesser cost. Low cost is especially important for new entrepreneurs.

The process of setting up your new company in Singapore can be costly, especially if you have set up a private limited company in Singapore. Therefore digital marketing provides companies that have just gone through the process of company formation with a cheaper alternative to reach out to as many customers within their budget.

As a new or small company, before the company makes any profit, it is important to plan resources and prevent wastage.

There are many modes of digital marketing strategies available that can cost as low as nothing to thousands, depending on the digital marketing agency in Singapore and their experience, they can all be equally effective.

For example, in popular social media platform, Facebook, creating a business page is free and if you would like to advertise on the platform, you can set a budget and even the demographics of your target audience.

It can cost as low as S$10 to reach 1,000 impressions online.

3. Improving Conversion Rate

A good website should be able to track their conversion rate in real-time. A good digital marketing agency will collect all your conversions and website statistics. This includes the number of impressions, purchases and abandoned cart rate. You can also add in your conversion-to-deal rate to opt for fewer but better quality enquiries. More doesn't always mean better.

Leads generated from digital marketing campaigns usually have a higher rate of conversion as you are getting enquiries from your target audience, which you can easily specify on your Facebook ad campaign or from your Google search queries.

A higher conversion rate will give companies a higher chance of achieving more sales. This is because communication with potential customers is faster and more effective with tools such as an online contact form and live chat. Nearly every small eCommerce website has a live chat where customers are able to ask questions about shipping and delivery times and get a response immediately! Even the comments on a Facebook ad can help you understand your customer's problems. Therefore, a good digital marketing agency will help you to start your campaign and collect quantitative data that can be then used to improve and scale your business.

4. Brand Reputation Establishment

After completing your company formation in Singapore, you have a blank slate. A fresh start. However, it is pivotal to note that a company with bad reputation will not be around for long.

Digital marketing also includes feedback and review management which focus mainly on what customers think of your brand. As long as your products and services are of quality, good reviews left by satisfied customers will have a positive effect on the way potential customers view your company. Therefore, our digital marketing consultants have been taught to collect data from marketing campaigns. Our digital marketing consultants will then work with some of our data analysts to find out valuable insights from feedback collected.

Existing and potential customers are more likely to trust a brand if they have seen positive reviews online praising the products or services. Therefore, a good brand reputation is vital for increasing conversions rate and improving sales and brand outreach.

5. Enhancing Customer Support

With an online presence, you can assist customers 24/7 without being physically around. For example, the frequently asked questions section or even a detailed description of the products or services the company is offering in the website and even on social media. Many companies have also started on live chat access to cater to customers' queries, suggestions and feedback in real-time.

It also greatly personalises the shopping experience of your customers. This will improve their opinion towards the brand and leave a lasting impression. This is important even if your company is completely new and fresh from company formation. As long as your customers enjoy their shopping experience, they will leave good reviews and recommend your brand. Naturally, this will increase your business's brand awareness. Therefore, it is key to find a good digital marketing agency in Singapore that understands your business and customers enough to promote your product or service.

6. Engaging Mobile Customers through Mobile Apps

In current times, almost everyone carries a smart phone with internet access. People use smart phones for almost everything: work, gathering information and purchasing of products or services. Mobile app marketing can help businesses interact with potential customers and increase your potential customer base to anyone who owns a smartphone, which is hugely beneficial in improving conversion rates. For example, with a mobile app, you can bring across a promotion to active users by sending an in-app notification, and it can also act as a message center for the newly set up company to communicate with and better understand their customer base.

7. Tracking of Marketing Efforts

It is challenging to track the rate of conversion from traditional marketing. However, you can easily do so in digital marketing with tools such as Google Analytics and Facebook Ads Manager.

These analytical tools have assisted businesses in tracking the success of a campaign launch. This is done by analysing the data collected such as the number of successful conversions, cost-per-click and users' behaviour. These data points can also be useful in deciding future marketing tactics and used in A/B testing with your next Facebook ad campaign.
What are 5 things to look for in a good digital marketing company?

5 Things To Look For In A Good Digital Marketing Company In Singapore

Having a solid digital marketing campaign is essential for every business and brand. A digital marketing company in Singapore can help you to promote your product or service. However, not all digital marketing consultants have the experience to help you to reach your target audience.

Are you looking for a good digital marketing company in Singapore to work with? We have listed the top 5 points to look out for in qualifiable digital marketing consultants in Singapore.

1. Does the digital marketing company in Singapore have suitable pricing?

When looking for a digital marketing agency in Singapore, you need to have a budget in mind for your campaign. It is important to communicate across the goals and budgets when starting your first digital marketing campaign.

There are different pricing structures set by each digital marketing agency in Singapore. This is where research is vital to find a good digital marketing consultant in Singapore that will fit your price point.

As with most things in life, inexpensive does not always mean inferior quality and vice versa! The quality of digital marketing depends on the years of experience the company has. Furthermore, the clients they have worked and are working with show their reputation.

Receiving a higher quote from a digital marketing company in Singapore will provide you with more services. Having a lower quote offered in the beginning can mean extra charges towards the end. It is important to be clear with your digital marketing consultant on what services you want,

Very often, there is a reason for a price to be on the higher end of the spectrum as they can dedicate a lot more of their resources and efforts to your project. There are several digital marketing agencies offering low prices. However, this could do more harm than good to your digital marketing campaign. Therefore, it is vital to plan before following through.

You can arrange for a consultation with a digital marketing agency in Singapore such as WLP Digital. This way we can discuss our quotations and your suggestions!

2. Does the digital marketing company have lots of experience?

The best digital marketing agency in Singapore suitable to your needs should be familiar with your field or industry.

This means that they should have created digital marketing campaigns for your industry in the past. This will help them to have a clearer understanding of where you need help the most. What do your target audience need and any challenges with marketing to this specific group?

Like an industry, such as eCommerce photography, you need to work with an experienced digital marketer (or eCommerce photographer). A good digital marketing or eCommerce photographer will be able to promote your business'd product or service in the best possible light.

Of course, having experience in a particular industry doesn't mean that the digital marketing agency will be any good. They need to show that they have proven experience in converting leads for other companies in the same industry.

With success in previous, similar digital marketing campaigns, they will be more likely to do a stellar job with yours.

3. Does the digital marketing company "put their money where their mouth is"?

Anyone can market their company and make outlandish claims when trying to sell a product or service. The same goes for the digital marketing companies in Singapore.

Try and see through all the sales talk and marketing jargon and ask them for proof that they will be able to deliver an excellent end product. Actions do speak louder than words and it is better to prove that you have had great results than to talk about it.

They should be able to explain the exact strategy that they will use for your campaign and how soon you should see results.

The digital marketing agency should be confident to get you in touch with previous clients they have worked for.

In addition, they should also be able to clarify what makes them unique and what sets them apart from other agencies. If you don't receive an answer that you like, take this as a red flag!

4. Does the digital marketing company provide frequent reports?

Every qualified digital marketing agency in Singapore provides timely updates and reports to their clients based on the progress of their campaigns. Digital marketing reports given by your chosen digital marketing company will provide you the needed reports about the campaign.

Reporting is vitally important as it puts the client's mind at ease that everything is going according to plan and that the agency is reaching the predetermined goals and objectives.

Digital marketing reports will provide you the needed reports about the campaign made for the company. It will give you a digital marketing overview. It should provide you actionable ways to improve the marketing of the company. It should also meet the goals set for the company.

Reporting also goes hand-in-hand with transparency and it is always better to work with an agency that is upfront and honest about the way they work and execute projects.

A highly reputable digital marketing agency will regularly provide you with two kinds of reports: the first is a basic report around the general progress of the project, and the second is reporting on the goals you have set out for them. This should indicate how many visitors your site is getting, conversions, cost-per-click, etc.

5. Does the digital marketing company use the latest tools?

Everyone knows that Google updates it secret algorithm frequently. In fact, the Google algorithm goes through multiple key updates a year. That means that a good digital marketing agency must keep up-to-date with the industry's best practices. A good digital marketing agency must use tools like Slack, Hubspot, Ahrefs and other tools used for SEO and productivity.

There are also a lot new tools such as Hotjar which gives non-SEO related help such as improving the conversion rate of a landing page. It does this by tracking what website visitors do on your web page and identifies hot spots. A good digital marketer will help you to install a tracking software like hotspot to improve your campaign's conversion rate.

Don't be afraid to ask SEO consultants what their approach to SEO is, how they handle email marketing campaigns and how they like to communicate with their clients (e.g. with tools like Slack or email). This can tell you a lot about the agency's ability to deliver a top-quality campaign.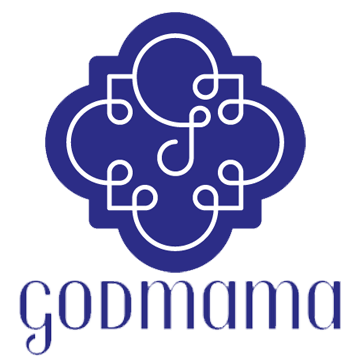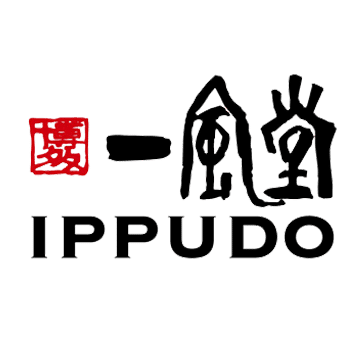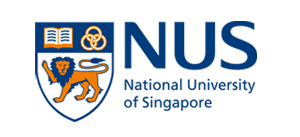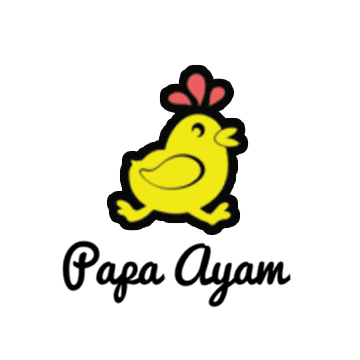 Key Takeaways
Digital marketing is the new form of marketing and advertising. Advertising used to be about billboards. Digital marketing is about leveraging online platforms to showcase your products & services.
One key advantage of digital marketing is the ability to track impressions, clicks and conversions.
Examples of digital marketing include social media marketing, search engine marketing and advertising on any online platform.
One popular form of digital marketing is video marketing where business owners are recording the process of filming their manufacturing process and sharing that with customers on social media and Youtube.
Work With A Digital Marketing Company That Cares
At WLP Digital, we are well equipped to deliver the results for your business.
Our digital marketing company in Singapore provides marketing strategies for your business to grow and increase your monthly enquiries.
We also offer additional services such as eCommerce web design and social media marketing.
Contact us at +65 6797 9149 for more information!
Why Is It Important To Choose A Good Digital Marketing Company?
A good digital marketing agency will spread your message across different channels, build positive PR, and contribute to your brand awareness. That means that you need a marketer – someone as passionate as Gary Vee – to help you with your business's branding and marketing. They need to be fully committed and out there.
A good digital marketing agency will ask for your business's KPIs at the very first meeting. They will then identify the most suitable digital marketing channels for you and help you focus your budget and efforts. They will present monthly reports and analyses on your conversion rates and ad spend for that month.
For example, a good SEO consultant should be familiar with all the popular SEO tools, know how to do keyword analysis and be familiar with backlink building and writing user-friendly content. And user-friendly SEO content isn't just a post with spammy keywords. Good SEO content is a post that actually helps web visitors. It's simple to read, contains useful information and has new helpful infographics.