GPS Car Tracker
Effortless driver dispatching and job management
Enable easy driver task management with an effective overview of your dispatch operations
GPS can be used for Lorry / Van / Car
100% Accurate GPS Tracking & Recording for your Fleet
We offer fleet management system, it is the black box of the motor vehicle world. This includes our GPS tracking device and fleet management system. It will record live data on speeding, acceleration, braking and more, all time and date stamped.
Everything can be tracked and monitored as long as your GPS tracking device is turned on and active.
Claim your 1 Year FREE GPS Car Tracker
*50 Winners to be selected every month
Our Features
1. Online Tracking
Respond to events that happen quickly. Be aware of all accidents and issues that happen during deliveries.
2. Route Optimization
Reduce miles and the time taken to get to your destination. Saved on fuel costs and make deliveries in faster times.
3. Geofence Control
Track events & happenings within your selected geographical area.
4. Driver Behavior Monitoring
Prevent accidents by taking metrics. Keep KPIs that record the performance of deliveries and logistics which you can compare month-to-month.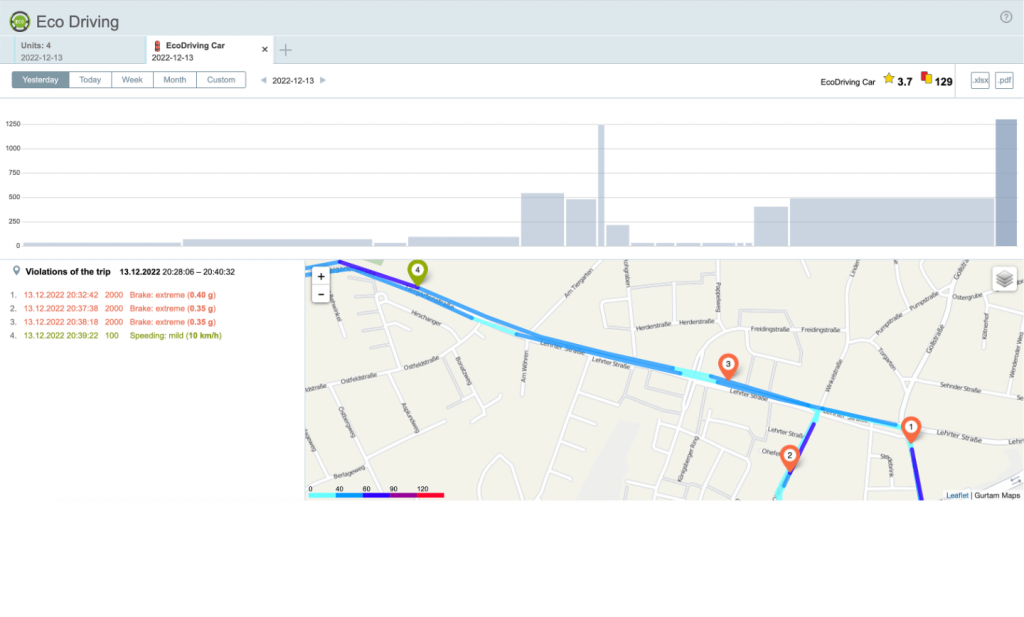 Why WLP Digital
WLP Digital is the Singapore leading one stop digital solutions brand and partner-of-choice for local conglomerates and multinational corporations within the Asia Pacific region.
Our team at WLP Digital consists of highly experienced digital professionals with extensive experience; all sharing the common goal of achieving excellence. Our philosophy lies in building and cherishing trust. Complexity begets complexity, and simplicity breeds simplicity. With trust, there is no suspicion, and the result is simplicity and efficiency.
With our understanding of fleet management systems and GPS tracking devices, we strive to provide your fleet data at your fingertips so that you can effectively manage your fleet. Where we bring you reliable digital solutions efficiently, accurately backed by our 24/7 technical support service.
1. Cloud Based Software
Access your tracking platform anytime, anywhere either on your mobile or web devices. Check the status of your GPS tracking device on your mobile phone.
---
2. Overview of your Fleet Location
Real-Time locations of all your vehicles.
Get real time updates from your vehicles with notifications pushed to your mobile or emails.
Observe driving behaviours of your drivers. Our GPS tracker devices and fleet management system records data including harsh braking and excessive acceleration to ensure that everyone's sake on the road.
---
3. Fleet Journey & Manage Cost Control
Manage fuel consumption and mileage.
Managing vehicles maintenance logs, road tax, insurance and servicing intervals.
---
4. Route Planning & Optimization
Reduce mileage and time to destination.
Use Google Maps data for precise address info and routing.
Save Up To 37% In Operating Costs!
Reduce Time & Fuel Expenses By Managing Your Fleet More Efficiently!
Increase the productivity & efficiency of your fleet
Prevent any wasted resources and ensure that your drivers are always taking the best delivery routes with our real-time tracking and ETA system.
Increase your business's profit margins
A more efficient fleet means less wasted resources like fuel. This means lower costs and a higher profit margin which you can use to reinvest back into your business!
Consultation & installation
Our fleet management system is really easy to use. But our consultants will share with you all our features beforehand and help you with the installation and set up.
Track your entire fleet with real-time GSP tracking
Track all your drivers and your entire fleet with GSP tracking devices. View all their deliveries in real-time and even the ETAs for their next deliveries.
Real-time ETAs that change with traffic
Our fleet management system provides ETAs on the next delivery.
If there's an accident on the road, our fleet management system will update the ETA in real-time! And you won't have to do anything manually – our GPS tracking devices will send data to our fleet management software!
Find the quickest & optimal route to complete all deliveries
Your drivers will have a number of orders to complete and the goal is to finish it in the shortest time possible. Our fleet management software will provide the more efficient delivery plan for the entire day.