eCommerce Web Development In Singapore
Start Your Own Online Store Today
eCommerce is one of the best benefits that come with the internet in this new age of technology. It is taking over all types of sales.
An important part is of eCommerce's success is definitely attributed to eCommerce website design.
Why must all websites be mobile-friendly?

Importance Of A Mobile-Friendly Website

Needless to say, smartphone users are countless and every big platform now has smartphone-friendly interference and their own apps. This can no longer be a luxury for companies starting their eCommerce web development in Singapore. In 2017,  more than a quarter of sales were made through smartphones because it is so much more convenient to use[1]https://www.digitalcommerce360.com/2018/02/19/mobile-accounts-for-nearly-35-of-2017-e8209commerce-sales/.

There are a lot of CMS platforms that are mobile-friendly to consider when starting to develop an eCommerce website. Population options are WordPress and Magnolia. Every platform has some variation that may suit your needs, so remember to do your research well. The important thing is to always keep smartphone users in the picture in every step you take. This is also known as a responsive website design[2]https://www.bigcommerce.com/ecommerce-answers/what-is-responsive-design/.
Why must you select an easy-to-use eCommerce web design?

Importance Of An Easy-To-Use eCommerce Web Design

It is annoying when you start searching for something and think that you have found the perfect website that has the answer you want. However, going through a long web page and process of account creation and entering a lot of details just for this one-time use. I mostly just give up, to be honest, and search for another website because no one likes to feel forced to do something. That's why it is highly advisable to let customers be able to do one-time transactions on your eCommerce site or app to buy something.

Here's the trick that any agency good in eCommerce website development in Singapore uses. It is fairly understandable for any customer to enter a fair amount of details before actually ordering something.

You can take advantage of this one-time transaction by giving an option to the user to create an account with all the entered details after his transaction. The user can then fill up all the other optional data at any other time. When you are working on your company's eCommerce web development in Singapore, convenience and accessibility should be the key focus of your website. You can then retarget the potential customer using Facebook pixel and show Facebook ads to almost-customers who left the checkout page at the last minute[3]https://www.facebook.com/business/ads/ad-targeting.
Okay I've developed my eCommerce store. How can I promote it?

How To Promote Your eCommerce Store

One of the most important steps in eCommerce website development is digital marketing. You will need to market your new site on various platforms, including the search engines, social networks, and blogs. It is crucial to have a marketing plan in place before your website is launched. The right online marketing strategy will attract visitors and generate sales. Therefore, you should consider the following tips to market your eCommerce website successfully. Here are some ideas for digital marketing.

Create a mobile app for your eCommerce website. Even though it is not required, creating an exclusive app will boost your business. Creating an app can be expensive, but it can increase sales. Also, make your site mobile-friendly. This way, potential customers can use their phones and tablets to shop. However, it is important to have a mobile-friendly website. It is essential to create an application for every device. This way, your users will have an easier time finding the products they are looking for.

Outsourcing eCommerce website development also allows you to save money. By hiring a skilled developer, you won't have to hire an in-house staff member or a small team. Additionally, you won't be stuck with one person or team, which can increase your costs. You'll also be able to get the best possible value for your money. Magento is one of the best tools for building an online store because it integrates content creation, advertisement, and analytics, giving your customers the best shopping experience.
Why should every eCommerce store have a search function?

Importance Of A Search Function

Whether your customer is here to do some shopping or is looking for something in particular, you have to be ready. There are no actual sellers here to ask them where things are and all the different prices and properties.

A good agency specializing in eCommerce web development in Singapore will always design a website with a search bar with a filter feature. By implementing a search capability on your eCommerce website, everything will be neatly organized for your web visitors.

Your products can be sorted into many different categories and subcategories, and this makes shopping even easier for your customers. For example, after choosing the smartphone category, you can implement a filtering feature that lets your customers filter your targeted phones by brand, price, and even properties about the phones such as camera and memory size.

When you develop an eCommerce website, it is important to consider how smooth your customers' shopping experience is. This refers to the eCommerce website design. This will show how customized and user-friendly your website is, and is reflective of the quality of your eCommerce website designing.
What makes a beautiful eCommerce web design?

Traits Of A Beautiful eCommerce Web Design

We all know that it's about selling your product in the end, the best way to do so is to focus on your users and their experience. The best eCommerce web design in Singapore have these characteristics:

#1 Simplicity

The first step in eCommerce web development in Singapore is to choose a theme for your eCommerce website. Focus on one colour scheme that is simple and easy for the eye, avoid all the ads and pop-ups, and make it a good experience for the user. Even if they didn't buy this time, they will want to visit again.

#2 Prominent Brand Name

This is the face of your company and your identity. It has to be well-thought-out and stand out from its competitors. It's like when you enter a shop, and the owner just seems dodgy or disinterested in selling. Similarly, you want your customers to be assured that their needs can be fulfilled and that you can deliver a great product that satisfies their requirements.

#3 High-quality Images

Show the customers what they are buying, so that they trust your product more and feel secure about the purchase. Make sure to take professional high-quality photos of all your products, which will certainly add more aesthetics to your eCommerce store. Many developers that specialise in eCommerce web design in Singapore focus on the experience of better sales after including more images on their websites, as it increases the buyer's attention.

#4 Trustworthiness

When you develop an eCommerce website or engage with a company's eCommerce solutions, you should consider including a review section. A good developer that specializes in eCommerce web development in Singapore will know that eCommerce websites deal with highly important information like credit card details and the address. Hence, customers have no reason to trust your eCommerce website except for your professional premise.

Reviews are a form of social proof (which can be boosted via social media marketing Singapore), as your customers feel more reassured looking at real feedback from other users. Having a review section shows that you are not afraid to connect with your customers and are willing to accept feedback.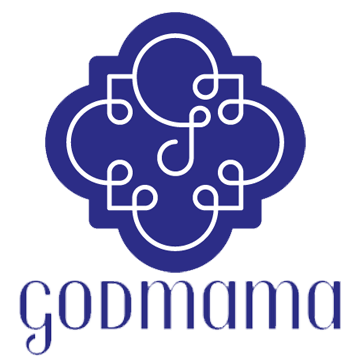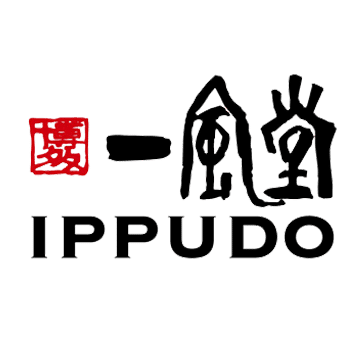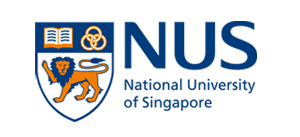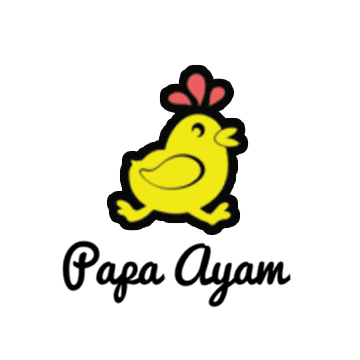 Get Started In eCommerce
Every features on your eCommerce store should be tested. Even a small change in colour could boost conversion rates by a few percentage points.
Your eCommerce Store Has To Be 100% Secure
Now that we have talked about a lot of points regarding getting your website up, let's assume that the eCommerce web development process has been finished and your website is up and running. Now, you need to make sure that your eCommerce platform Singapore stays and up and running.
Cybersecurity is not by any means easier than regular security, as there are many requirements to be fulfilled, and it has to stay updated all the time.
To improve your eCommerce website's cybersecurity, use SSL to make sure users' information is encrypted[4]https://www.f5.com/services/resources/glossary/ssl-tls-encryption. Also, do not store any of their credit cards on the website database. Many first-timer developers neglect this step during their eCommerce web development in Singapore, eventually causing their eCommerce website to be taken down.
WLP Digital has been ranked as a top web design agency in Singapore. If you want to get started on eCommerce website design Singapore or require any additional services such as the assistance of a social media agency Singapore, contact us for a a free consultation with our web developers. Start your eCommerce website designing journey today!