Online Store eCommerce PSG Grant
Build Your eCommerce Store With Us Today With 50% Funding!
To help local SMEs, the Singaporean government provides government grants and funding.
One grant is the PSG Grant which many businesses use to launch their eCommerce store and digitize their business.
Note that Singaporean SMEs will also be provided a $10,000 SkillsFuture Enterprise Credit for business or workforce transformations. Find out if you qualify here.
What is PSG?

Quick Explanation Of The PSG Grant

The PSG Grant is a government grant for online sites that focus on technology solutions. It was founded in April 2018 with the goal of assisting small and medium-sized enterprises (SMEs) in their quest for growth. It assists businesses in implementing cutting-edge technology solutions and strategies.

The productivity solutions award covers technical solutions, equipment, and even consulting services. These IT solutions are pre-scoped by ESG to improve business productivity and digitalisation efforts. Examples of IT solutions include eCommerce grants for Singapore businesses and accounting software grants for Xero. It tries to increase efficiency and synchronize numerous industrial roadmaps by leveraging technology.

For example, Singaporean entrepreneurs looking for eCommerce web development services can now take advantage of this business grant to claim up to 50% of the eCommerce web design cost.

The current funding strategy for productivity solutions awards provides for up to 50% financing. Until March 31, 2020, small and medium-sized businesses can use the current rate to build an online store eCommerce PSG grant.

The reward, however, would be restricted to the grant maximum set by your firm. To determine if you've reached the limit, go to the business grants homepage and check your current status.
Who is eligible for the PSG Grant?

PSG Grant Eligibility

Many firms want to apply for and receive the government award for the online web since it is so wide and useful. Some of the conditions that must be satisfied in order to be considered for the PSG grant online store are as follows.

The firm must be registered in Singapore as the first prerequisite. The aforementioned firm should be active within the country as well.
The organization should also be interested in acquiring IT solutions for usage in Singapore. If a corporation wants to establish a PSG grant online store, for example, it must do it within Singaporean territory.
The interested firm must have at least 30 percent local ownership. Annual revenue should be less than $100 million if you have less than 200 staff.

The last criteria verify that grantees or small and medium-sized companies are indeed in need of assistance. If you match the following requirements, you may be eligible for a government grant to assist you in launching an eCommerce website.
What is the procedure for submitting my application?

PSG Grant Application Procedure

#1 Please log in to your account

The first step in applying for the online store eCommerce PSG grant is to log into your Business Grants Portal account. This initial step will help you get money and build an online store eCommerce PSG grant.

After you've arrived at the Business Grants Portal website, navigate to the 'My Grants' option to begin the procedure. You may examine the grant alternatives by clicking the Get a New Grant button.

#2 Select the appropriate company sector and award type

Throughout this process, it is critical to identify the industrial location that best suits your company's needs. Singapore will be able to carefully review and process your application as a result of this.

Key components of your firm, such as technology, must be improved. This might suggest that you require PSG grant online store building. After that, you must select the 'Pre-scope Productivity Solution.'

#3 Obtaining the required credentials

To be eligible for the productivity solutions award, you must meet the standards listed on this page. You may pick 'Yes' only if all of the requirements are satisfied. These credentials are the same as the ones listed above.

#4 Fill up the blanks with the appropriate information.

It will then ask for your contact information as well as other information. Disqualification may be imposed if the contact information provided is false or incomplete. It's also critical to provide the application's principal point of contact's contact information.

#5 Submitting a proposal

To be eligible for the PSG grant online store and to start an online store, you must first submit a proposal. This website would force it to make a decision between purchasing equipment and implementing IT solutions. You must decide which of these options is the best fit for you.

You'll also need to fill out or fill in the characteristics of the equipment or IT solution. On this page, you may also choose the vendor that will assist you in building your PSG grant online store. Select files should also be used to deliver documents from the chosen sources, such as quotes. After you've completed all of these processes, you'll need to choose the best site for your deployment.

#6 Expenses

You will be required to indicate the cost when asking for a government grant to establish an internet website for eCommerce development. This will aid the Singaporean government in determining the best graph for you.

You will be allowed to create an online store after completing this application form for a government grant for online site development. It's critical to remember that only true and proper information should be published. False information might hurt your business and endanger your grant application.

#7 Particulars of the project

More information on the project would be required in order for agencies to consider the proposal. The total economic effect of your project, as well as other project parameters, would need to be stated.

Many companies want to utilize the online store eCommerce PSG grant to launch an online store, but the competition is fierce. The Singaporean government can ensure that any donations in this area have a significant economic impact.

#8 Before submitting your application, double-check it.

The declaration section is the final part of the application. Fill out this section and go through your application again. A consent and acknowledgment form must also be completed. After you've finished assessing your application, click the submit button.
How much funding can I receive?

Available Funding For PSG Grant

The current funding support level for PSG is 50%. The current rates will continue until 31 March 2022. The PSG is subject to your company's grant cap.

But in general, you will be able to claim up to 50% for eCommerce web development services. This means that a $10,000 eCommerce web development project will only cost $2,000 out of pocket!

If you're looking for the PSG eCommerce Grant, you can check the current status of your grant cap via the Business Grants Portal.

PSG grant applications after 1 Feb 2021 will be considered as part of the grant cap for the next financial year.
Who qualifies for the PSG Grant?

To be eligible for the eCommerce PSG grant, SMEs must meet the following three criteria.

(1) The company must be registered and operating in Singapore.

(2) The IT solutions for which the company is purchasing must be used in Singapore.

(3) The company must have a minimum of 30% local shareholding with annual sales less than S$100 million or less than 200 employees.
How much funding can I receive?

With effect from 1st April 2022, PSG grant support will be up to 50%. The PSG is subject to your company's grant cap.

But in general, you will be able to claim up to 50% for eCommerce web development services. This means that a S$8,000 eCommerce web development project will only cost S$4,000 out of pocket !

If you're looking for the PSG eCommerce Grant, you can check the current status of your grant cap via the Business Grants Portal.who
The PSG Grant is launched by Enterprise SG. The PSG Grant is only for Singaporean small and medium-sized local businesses.
If you run an SME in Singapore, you're likely eligible to claim up to 50% of your eCommerce website development costs.
For more details on the application process, contact our consultants today.
Come down to our Woodlands offices for free consultation!
Receive Up To 50% Funding
FUNDING WITH PSG GRANT ECOMMERCE WEB DESIGN
WIDER REVENUE STREAM
Receive online eCommerce orders and process them quickly with secure payment gateways
COST EFFICIENT
Reduce unnecessary manpower and physical rental cost through eCommerce solutions
GREATER OUTREACH
Tap on the online market potential through engaging our eCommerce services to digitaise your business
EVEN MORE CONVENIENCE
Give customers an easy way to visit your online eCommerce store 24/7 wherever they are
WIDER REVENUE STREAM
Receive online eCommerce orders and process them quickly with secure payment gateways
BRAND ENHANCEMENT
Through an effective online shop with social media integration, your business can target specific interests or demographics to grow brand status and awareness.
96%
surge in Online Retail (eCommerce) sales in South-east Asia (including Singapore) compared with the same period in last year
80%
of shoppers prefer to shop online due to limited capacities to maintain social distancing and it's 24/7 accessible
75%
of consumers in Singapore are shopping online on eCommerce websites (e.g. Lazada) more frequently as COVID-19 has accelerated the normalisation of online shopping and demand for eCommerce solutions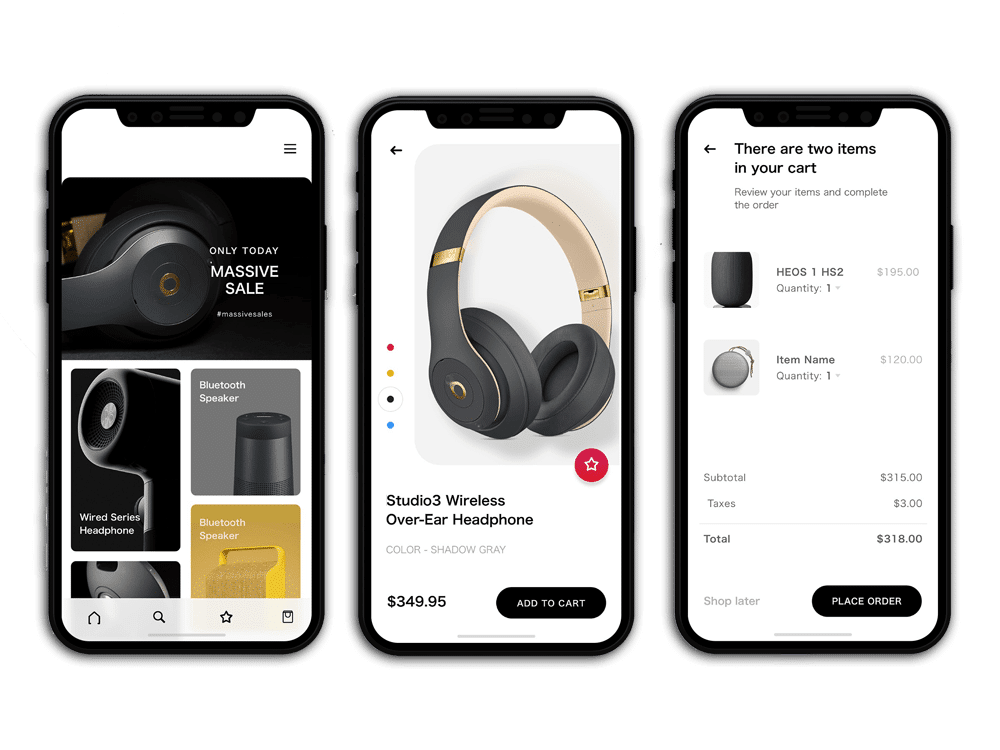 I am a business owner of a small and medium enterprise (SME). I am interested in using the PSG for an eCommerce website. How do I know if I am eligible and how do I apply for it?

SMEs must meet the following criteria to be eligible for PSG:

(1) Registered and operating in Singapore
(2) Have a minimum of 30% local shareholding
(3) Looking for Singapore-based IT solutions such as eCommerce development

You can apply for PSG using the business grant portal. Our executives can guide you through the process and inform you on the documents needed. Start-ups operating for less than 6 months can also apply for the PSG, subject to an assessment by Enterprise Singapore.
If my company is qualified for a 50% grant, does that mean I only pay WLP Digital 50% of the project fee?

The Productivity Solutions Grant works on a reimbursement basis. You will have to provide 100% of the payment once the project is complete before reimbursement can proceed.
How much of the eCommerce PSG Grant will I be given? Will there be any cap on the claimable amount?

The eCommerce PSG grant provides funding support of up to 50% of the solution's qualifying cost. The cap on the claimable amount is dependent on your company's grant cap which can be accessed via the Business Grants Portal (BGP). The total grant cap per company is $350,000 until 30 September 2021.
I am the sole proprietor of my business. Am I still eligible for the PSG Grant?

Yes, you will be eligible for PSG.
Can you guarantee that the grant will be reimbursed to our company?

WLP Digital cannot guarantee the success of your eCommerce PSG grant application.

However, we can provide you with guidance and assistance through the application process, including notifying you when deadlines are near and which documents to submit.

All applications will have to be submitted through the Business Grant portal with proof of a complete website and the following documents:

• Invoice
• Receipt
• Quotation
• Bank statement
• Screenshot of Website
• Usage Report
Can I wait for approval from IMDA before paying a deposit to WLP Digital?

Yes. You can wait for IMDA to issue you with a Letter of Offer (LOA) before paying a deposit for the PSG eCommerce development. However, work on the eCommerce project shall only commence after the deposit has been paid.
Are there any other annual recurring fees after completion of the website?

Your website may subject to annual recurring fees after its creation. These fees are typically comprised of your domain hosting and web maintenance packages.
Can you share the estimated schedule require to build the eCommerce website?

Our Ecommerce online store are customised to your desired look and feel, business content and features. We do not use templates. The estimated timeline for your project is highly dependent on the complexity of the website features and your responsiveness during the planning stage.

Our Digital Consultants will be at a better position to advice you once you have shared the requirements and details of your project.

Contact us for a free, no obligation consultation today!
If I require other features for my eCommerce website, can I still apply for the PSG Grant?

The original PSG cannot be modified as it is strictly regulated by Enterprise Singapore. However, any additional features can be quoted and invoiced separate from the PSG project. Kindly inform our Digital Consultants who will be more than happy to assist you further on this.
How does a web agency get certified as an IMDB pre-approved solutions vendor?

All solution packages under the PSG have to undergo auditing by both IMDA and Enterprise Singapore (ESG). Before the solution is approved, it must go through several rounds of audits, evaluations and presentations, which looks at price quoted, services provided as well as an evaluation of the agency's track record and customer satisfaction.

This enables SMEs owners to have their pick of solutions from credible & trusted companies. We advocate all our clients to conduct your own research and verify the capabilities of your chosen agency to supplement IMDA and ESG audits before engaging any services.
Do you allow the modification of payment terms?

We allow special payment terms on a case-by-case basis. Do take note that the full amount must be paid before PSG can proceed with the reimbursement.

Please do not hesitate to speak to our digital consultants if you require further assistance or clarification.
Why is a good eCommerce web design important?

Your eCommerce web design is the equivalent to the location and design of your physical location. An ugly old rundown shop won't garner any attention or customers. Likewise, a terribly designed eCommerce website will actually drive people away from your brand!

Therefore, a good eCommerce website design is key for any business looking to optimize conversions online. If you're spending thousands a month on advertising, isn't a beautiful eCommerce website a good investment?

The effect can compound even with a small improvement in conversion rates by 5%!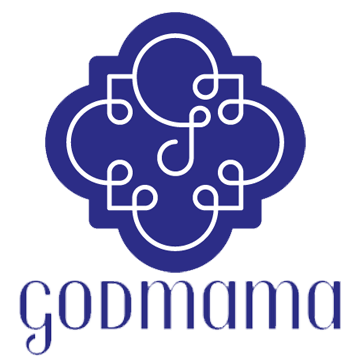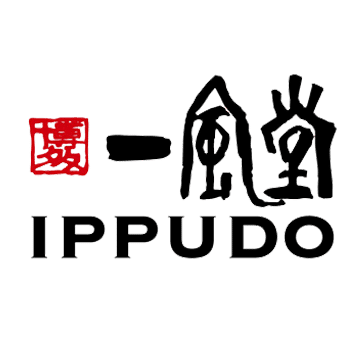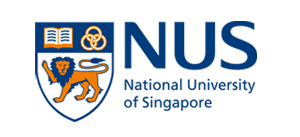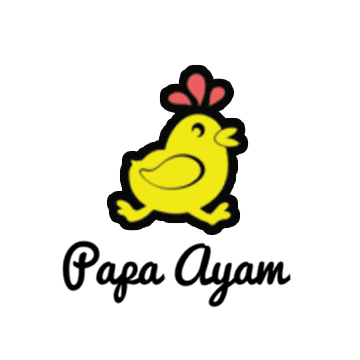 Why WLP Digital?
Pre-Approved PSG ECommerce Vendor
WLP Consultants is one of the leading pre-approved PSG vendors in Singapore. Receive up to 50% PSG eCommerce grant when you sign up with us!
Partner-Of-Choice For Local SMEs & MNCs
Our Group is the Singapore leading one-stop digital solutions brand and partner-of-choice for local conglomerates and multinational corporations within the Asia Pacific region since 2013
One-Stop Digital Solutions For All Your Needs
With our understanding of online store building digital media creation, we strive to provide a one-stop digital solutions that can effectively serve your eCommerce business needs, making every possibilities come true.
Driven By Trusted Support
Our project managers, eCommerce web developers, and marketeers are all well-trained and with extensive experience; all sharing the common goal of achieving and delivery excellence.
In-House Digital Media & Ecommerce Development Team
Our digital media and eCommerce team is entirely based in Singapore, and our photographers and videographers have a professional studio stage for your digital content creation.
Built On Reliable Technology & Local Web Support
We are always at your support to troubleshoot your eCommerce store and relentlessly serving you the extra mile.