Google Map 360 Street View
A Virtual Tour Of The Entire World
Google street view 360 is growing progressively to capture as much of the world that it can.
What is the Importance of Google Maps 360 street view in real estate in Singapore?

In any business, using Google Map 360 street view can enhance your search listings. By adding a virtual tour with Google Map 360 street view, your online presence is more likely to be discovered. The real estate industry is a billion-dollar industry in Singapore. Therefore, having a Google 360 virtual tour should be implemented to all your listings to stay ahead of the competition.

The Google Map 360 street view features help to build more trust with your prospective buyers. Virtual tour technology creates a better connection with your audience. Building trust with your customers and creating a better emotional connection with your audience are both potential factors that increase your return on investment. In the real estate industry, both of these factors are vital. Buying a home or moving to a new place is a really big decision for any consumer. Therefore, as a real estate agency in Singapore, going the extra mile with your 3D virtual house tour marketing strategies can really help you in the long-run.

Potential buyers can feel the excitement of inspecting a potential new home all from their device's screen in the comfort of their living room. Taking the time out of their daily schedule to go to the location to see whether the house is suitable or not may cause a lot of disruptions. Such as, not being a serious buyer or not expecting what you see when you get there.

Let's take a look at 5 key factors that make Google Map 360 street view important for the real estate industry in Singapore.
How Google Map 360 street view build trust with customers?

Trust is especially important in the real estate industry when dealing with agents or clients. It is no doubt that investing in property is a big decision and takes the skills and efforts to sell it. Using the Google Map 360 street view application is a way to humanize your brand. Prospective buyers will have more of a response when they view listings in a 360-degree perspective.

There is an increase in comfort level when customers can really see how your business works and not just judge through images or text. Showing them your business and your listings with a virtual tour can make them trust your expertise before even meeting with you. Google Map 360 street view can make the client easily visualize themselves living in that piece of land or real estate property.

In a way, a virtual tour using the Google Map 360 street view feature shows that your business has nothing to hide and highlights the professionalism of it instead. In the real estate industry, most times listings are displayed in an ordinary fashion with images and texts. However, having a virtual tour using Google Map 360 street view of the listings can differentiate your real estate business from others.
Is there better access to target audiences using Google Map 360 street view?

Let's say that you have a property on the market that is selling to a specific audience such as a house that is near a school. This type of property would usually attract families with children. Therefore, using the Google Map 360 street view feature, you are able to display the property's surroundings which families will particularly show more interest in.

With a detailed Google Map 360 street view virtual tour, it is easier to catch the eye of specific audiences. Prospective buyers can really grasp what they are in for and if they show interest which will eventually narrow down your client base.
How does Google Map 360 street view help customers to make informed decisions?

There are questions that arise in a consumer's mind before they make a certain decision. For example in the real estate industry you would hear questions like, is there enough parking space for my cars? Is there enough space in this room for the bed that we have? Is the area safe for our young family? Before a consumer makes a decision they have to be well-informed and make sure all their questions are addressed.

These are the kind of questions you would get if your website only displayed a few images and text. What if you used Google Map 360 street view? Customers are more likely to make informed decisions when "walking" around the listing or such. They can fully tour and explore the place to answer their own questions.

With the Google Map 360 street view technology, customers can plan accordingly and not have to worry about expecting the unexpected. This response may negatively impact their buying decision if it happens. Therefore preparing them with all the details of the property with a virtual tour can clarify things before making any decisions.
What is passive marketing?

Google Map 360 street view is a great way for customers to do word-of-mouth marketing for your business. Let's say that your customer is having dinner with his friends, and he is sharing with them how he found the property that he's planning to purchase. He knows the service with your agency has been great and even found a way to show his friends the virtual tour of the property that is on your website. Now his friends can remember your brand and put a face to the customer service experience.

Word-of-mouth marketing tends to be the more trusted form of marketing as well. The presentation of your website is important to get it passed around to more people. A Google street view 30 tools can make customers appreciate the efforts more and make them re-visit your website.
How Google Map 360 street view Increase quality of impression?

Images and visuals are 40 times more likely to be shared on social media platforms. This is because according to analysis and research, the brain processes visuals 6 times faster than text. Having more visuals will always be beneficial as it increases the quality of the impression.

Therefore, A 3D virtual tour using the Google Map 360 street view App will be processed faster rather than a wordy description of what your business offers. For example for a property listing, having paragraphs of text describing the house will not be effective to the buyer's decisions. There must be a stronger more attractive visual tool that can really draw them in, and that is Google Map 360 street view.
Why outsource your Google My Business virtual tour services?

Let's take a look at 5 key factors that make Google Map 360 street view important for the real estate industry in Singapore.

Since the world has come to the point where almost everything is transitioning from offline to online, the Google My Business virtual tour technology can help make consumers feel the real-life experience of being there without actually being there. The advancement of technology has led to businesses selling products and services through displaying high-quality images.

However, how would real estate agencies show the property details through an image? How can individuals purchase hotel rooms without seeing the amenities and facilities the hotel has to offer? This will affect decision-making as consumers do not always have the time to go to the site to view the final product.

Here at WLP Digital, we can help businesses from any industry. Businesses such as real estate agencies, schools, hotels, museums, etc. can implement our professional Google My Business virtual tour services. WLP Digital is the best outsourcing partner in Singapore offering the highest quality content for all Google My Business virtual tour needs. Let's take a look at the creative process when you outsource virtual tours and the importance of finding the right tour creator for you.
Why do you need to be working with a professional virtual tour creator Singapore?

When you work with an experienced Google My Business virtual tour creator, there is a pre-set process that can make the development process much more convenient. Google My Business virtual tour experts will make use of high-end facilities such as a photo studio and advanced tools to make the virtual tour come to life.

Here are some of the steps that are required during the creative process.

Requirements meeting

In the first step, the Google My Business virtual tour creators will meet with their clients to gather any requirements or information regarding the virtual tour. Several Google My Business virtual tour companies will go down to the location to capture the shots needed for the Google My Business virtual tour. However, in some cases, the client may have already taken the 360 images and will share the images with the virtual tour specialist. This way, you and the virtual tour creator can start on the same page and save time by laying out the needed materials. The goals and objectives of the project can also be determined in this phase of the project.

Sampling

Once the 360 images have been captured and transferred onto an encrypted file format, the Google My Business virtual tour specialists can begin to stitch them together. This is followed by a strict quality check. Image quality or video quality will be taken into consideration during this process. The sample will then be sent over to the client for review. This is when a quote for the project will be determined.

Documentation process

This is where the client will give their approval of the sample virtual tour. They will also check factors such as the quality, price, and turnaround time. This is where any feedback should be communicated between the two parties. This documentation can ensure transparency between the two involved parties to avoid future misunderstandings and complications. All transactions and details of the project should be properly documented for future purposes.

Virtual tour creation

The final photographs are transferred and a team of Google My Business virtual tour specialists will begin to sequence them in order and seamlessly stitch them to make a single piece. This process is done with complete accuracy and quality. Working with professionals can ensure that you are getting the best quality of work in an efficient manner.

Quality check

The final virtual tour will have multiple quality checks. This process is conducted by the QA team. Several checks will be manual as well as semi-automated checks. This is to ensure that the quality of the image stitching is done as per the requirements of the client. This serves as a dry run to make sure that future users can have a satisfying experience with the virtual tour.

Final Google My Business virtual tour

After all, checks have been done, the client will review the virtual tour and make sure everything is in place. Any feedback or suggestions offered by the client will be reworked into the final vr tour.

Google VR tour creators in Singapore have different methods for their creative process. However, this is a general idea of what you would potentially experience when partnering up with a Google My Business virtual tour specialist. Only professional Google VR tour creators can give any business the highest quality of VR tour that one needs for their products or services.
How to select an experienced virtual tour creator?

Conducting research is vital before partnering up with a Google My Business virtual tour creator to work with. Selecting an experienced virtual tour creator will depend on the research you do on them. Experienced virtual tour creators should have worked with many businesses from various industries. They should have a client's portfolio that can demonstrate case studies that have been done before. Experienced virtual tour creators will work with hotels, restaurants, real estate agents, schools, etc. This will be beneficial when it comes to selecting a tour creator as you know your work will be in good hands.

An experienced and well-qualified Google My Business virtual tour creator should express traits of dedication, passion, and confidence in their work. There should be samples on their website or upon request for you to judge the quality of their work. When a virtual tour creator takes pride in quality and accuracy then you are on the right track. Quality and accuracy are two important factors for the virtual tour creator business to have as it presents through the final outcome. A virtual tour that is not accurate or of good quality, will not be published. Therefore, working with an experienced virtual tour creator is important to avoid that case from happening. Real Virtual tour creators usually put their credibility and talent in the line to come up with an excellent virtual tour for their clients.

Selecting an experienced Google Map 360 virtual tour creator is important for your business's presence. An experienced virtual tour creator can create a masterpiece for your website or social media platform. Without the experience, the virtual tour creators may be learning as they go and that could negatively impact the final result. Which would either be a waste of time and money on your end or there would be a poorly done virtual tour published on your webpage.

That will not be good for your company's reputation. It is essential to conduct research and assure the virtual tour creators you plan to work with have the necessary experience and can work with your field of expertise.
How was Google street view created? What is Google street view?

Launched in 2007 by Google, Street View is a technology that is featured in Google maps and Google earth. Its aim is to provide panoramic 360 images and virtual tours of existing locations all around the world. It was only available in San Francisco, New York, Las Vegas, Miami, and Denver. Google street view 360 originated from the United States and has come a long way in expanding to all 7 continents. Today, street view data has covered 3,000 cities in 47 countries all over the world. As a result, Google street view 360 has also sparked the start of the virtual tour Singapore industry.

The Google street 360 view application is designed to capture 360 images that can display even the little details of a place all from your device. Virtual tours and Google street 360 view are tools that have been used by businesses to create an immersive experience of their location for potential customers. Teachers can use this technology to give their students an experience like never before. In addition to Google street view, corporate video production is used in line with that to help students to learn.

By using the Google street view 360 tools, students can discover the world outside the classroom to almost anywhere in the world. There are 360 images that showcase museums, historical monuments, wildlife refuges, and you can even dive under the ocean's surface. It can also provide help especially to search teams looking into the woods or thick forest.

Therefore, where does Google Street View get its sources from? What is the step-by-step process of how it is all put together? In this article, we take a deeper look into the Google street view 360 application to see how it all works.
How does Google get its images?

Firstly, let's be clear that Google is not using satellite images to capture their contents for any of their applications, including Google street view 360. Google attains their imagery from 2 main photography sources. Google's own content and their contributors' content. Google owned content credits "Google maps" and "Street view". When they first launched it the camera resolution is only 5 megapixels nowadays they use as high as 75 megapixels cameras.

Their images are captured by various forms of transportation across the globe. Contributors can deliver their 360 images how they want with certain policies put in place.
What is the Google Street View fleet?

Street View car

The Google Street View Singapore car is Google's primary way to obtain the 360 images. The street view cars have special cameras put in place that capture the shots as they are being driven in the location. The street view cars are now in all 7 continents around the globe and have captured more than 10 million miles of imagery for the Google street 360 view application.

Street View trekker

This device was invented to capture images that no car or trolley can do. The trekker is used for locations that are only accessible by foot. It is a wearable backpack that has a camera fitted at its top. This is the most viable option for areas with tight and narrow spaces. Google's first content that was taken using this technology was through the Grand Canyons in the United States. This device is great for hikers that need content for the Google street 360 view application.

Street View trolley

When this device first launched, it was specifically created for art museums and galleries around the world. This system was developed by Google to easily fit through museum doorways and navigate around artworks like sculptures. For example, it is made up of a push-cart with a camera mounted on the top of it. It has collected images for the Google street 360 view app from inside museums, and other indoor locations like The White House and sports centres/stadiums.

Street View snowmobile

This device created for Google street view 360 is one for the slopes. The team was successfully able to mount the Google street 360 view equipment onto the snowmobile by using some duct tape and extra hard drives that are wrapped in ski jackets to endure the below-freezing temperatures. Skiers and snowboarders can bring in content displaying mountains with hilly snow-capped terrain for viewers to enjoy.

Street View three-wheeler

Motorcycles are used in certain parts of the world with smaller cities. This motorcycle that was found in Indonesia is small enough to fit through narrow alleys and able to travel long distances. The Google street 360 view images are captured with the street view trekker mounted on the bike. A mast had specifically been built to provide stability for the street view trekker.
How does Google bring us the images?

What is the step by step process that Google's team goes through to provide millions of images of places around the world. This is all done by the hard efforts behind the scenes of Google's engineering team.

Step 1: Collect imagery

The first step would be to photograph the images for Google street view 360. Google Street View Singapore professionals that are trained to capture high-quality content will use Google's devices to take the shots. Factors such as weather and density of population, contribute as to where and when the team can capture the best shots for Google street view 360.

Step 2: Aligning imagery

To match each image to its geographic location, the Google Street View Singapore team combines sensors of the car that measures the GPS, speed, and direction. This technology will help determine the car's route and whether to realign the images if needed.

Step 3: Turning into 360 images

For the Google street 360 view image-processing, there are certain photos that need to be 'stitched' to make it a single 360-degree image. There are adjacent cameras that take slightly overlapping photos to avoid gaps in the 360-degree images. Once the images have been stitched into place, there are image-processing algorithms used to lessen 'seams' and make sure the panoramic image has smooth transitions.

Step 4: Showing the right image

This is a more complex step that involves certain skills and evaluations. The Google Street View Singapore car has 3 lasers that will reflect off surfaces. How quickly the lasers reflect off will determine how far a building or object is. If you move to a location with a distance, the 3D model will determine which is the best panorama to show you for that distance.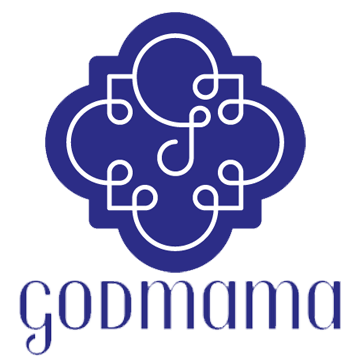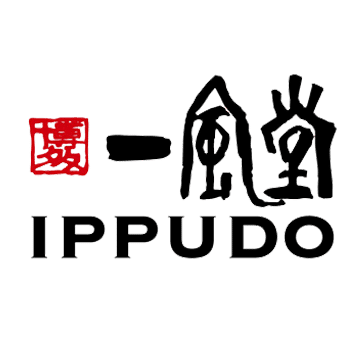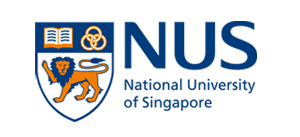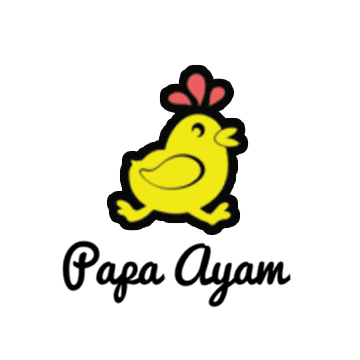 Why Google Street View 360 Is Growing
They are headed to many countries with the street view car to bring you imagery that enhances your experience with 360 virtual reality. Google street view 360 captures images through driving, walking, peddling, sailing, and snowboarding.
This is to capture images with special cameras that simultaneously collect imagery in multiple directions that eventually overlap.
This will then be turned into a single 360-degree panoramic piece with image-processing algorithms to give the viewers' the best experience. WLP Digital is a Google Street view and virtual tour creator in Singapore.
To learn more about Google street view 360 and how it all worlds, feel free to contact WLP Digital today to answer all your questions.