Ecommerce Platform Singapore
The best 5 eCommerce platforms to set up your eCommerce store
eCommerce is one of the booming industries and new eCommerce companies like Shein have been popping up to steal market share from giant like Amazon.
A businessperson has to do so much. Marketing, sales, distribution and more. Learning Javascript and HTML is too much pressure for anyone starting a company.
So why not take advantage of eCommerce platforms like Wix and WordPress to start your eCommerce company and make your life easier?
The top 5 best eCommerce platforms
#1 Shopify

Shopify is a popular eCommerce platform, and probably one of the first names you hear when asking Singaporeans about popular eCommerce platforms. It is easy to use, highly customizable, and offers a wide range of features and integrations. Whether you're a small business owner just starting out or an established business looking to expand your online presence, Shopify has everything you need to get your store up and running.

One of the key advantages of Shopify is its ease of use. You don't need any technical knowledge to set up and manage your store. The platform has a user-friendly interface, and there are plenty of tutorials and guides to help you get started. Additionally, Shopify offers a wide range of templates and themes, which you can use to customise the look and feel of your store.

Shopify also offers a comprehensive set of features and integrations. You can easily manage your inventory, process payments, track and fulfil orders, and generate reports and analytics. Furthermore, you can integrate your store with other popular apps and services like Google Analytics, MailChimp, and Facebook. These integrations can be useful for tasks like social media marketing, email marketing and many more.
#2 WooCommerce on WordPress

WooCommerce is a free WordPress plugin. It's a popular option for many businesses that currently have websites running on WordPress since installing a plugin takes less than a few minutes. It is a great option for small to medium-sized businesses looking for a cost-effective solution. Unlike Shopify, which charges a monthly fee, WooCommerce is free to use, but you'll need to pay for hosting and any premium add-ons you want to use.

WooCommerce is highly customizable and offers a wide range of features. You can easily manage your inventory, process payments, and track and fulfil orders. Additionally, the platform offers a wide range of plugins and extensions that you can use to add functionality to your store. You can also use WooCommerce to create detailed reports and analytics.

One of the advantages of WooCommerce is that it is built on top of WordPress, which is a popular content management system (CMS) with a large user base. This means that there is a lot of community support and resources available to help you get started.
#3 Magento

Magento is an alternative to WordPress and commonly used by large companies. It is a highly customizable and powerful platform that offers a wide range of features and integrations. Magento is a great option for businesses that need a large amount of control over the look and feel of their store and the functionality it offers.

One of the key advantages of Magento is its scalability. The platform can handle large amounts of traffic and large catalogues of products. Additionally, Magento offers a wide range of features and integrations, including support for multiple languages and currencies, detailed analytics and reports, and a variety of shipping and payment options.

However, Magento requires a significant amount of technical knowledge to set up and manage, which makes it less ideal for small business owners or those who aren't familiar with web development. The platform also requires additional hosting resources and more complex setup process, that may not be suitable for.
#4) BigCommerce

BigCommerce is an eCommerce platform that offers an easy-to-use interface and a wide range of features, making it a great option for businesses of all sizes. With BigCommerce, you can easily manage your inventory, process payments, and track and fulfil orders. Additionally, the platform offers a wide range of templates and themes to help you customise the look and feel of your store, as well as detailed reports and analytics.
#5) Wix

Wix is another eCommerce website builder platform known for its creative ads and commercials featuring celebrities like Karlie Kloss. Their ads push focus on their simple-to-use interface for users without any prior programming knowledge or experience.

It is a drag-and-drop platform that makes it easy to create a visually appealing website. Wix's eCommerce plans includes features such as inventory management, payment integration, shipping options, and the ability to process orders and taxes. Additionally, Wix allows you to customise your store's design with templates, and even sell products through social media platforms.
Key Takeaways
An eCommerce platform is an eCommerce website or app where a customer can buy from a store.
Many companies have transitioned from retail stores to eCommerce platforms after the internet boom. Many companies like widely promote their eCommerce websites and apps in retail stores.
One benefit of an eCommerce platform is lower cost due to no rent and lower overheads from web hosting and cloud computing costs.
One disadvantage of setting up an eCommerce platform is the largest initial cost of engaging an eCommerce web developer or web design agency.
What is an open-sourced eCommerce platform?

An open-sourced eCommerce platform refers to a software that helps you to build eCommerce websites, that has its source code freely available for anyone to use, modify, and distribute. This type of platform is often developed by a community of developers and users, who contribute to its development and maintenance. Examples include WooCommerce (which can be used on WordPress websites).
What are the advantages of an eCommerce store?

Advantages Of An eCommerce Store

There are many advantages of the eCommerce platform in Singapore, let's look at the important ones.

1) Wide reach

The most important benefit of eCommerce is that it has a wide reach. There is no geographical limit; you can sell products in every corner of the world where the internet and shipping are available. You can target different countries, or you can also promote the product locally. Since you can target the whole world, you can get more customers that will boost your sales and profit. Moreover, there are many types of payment methods that can provide ease to the customer while buying from any part of the world.

2) Low investment

eCommerce does not need too much investment to start the business. It's a digital platform, so there are only a fraction of workers/staff required as compared to a physical business. You only need a website to do the business, and there is no physical area/shop required. Although you need a store/warehouse for the inventory, it's common whether you go for eCommerce or physical store. However, eCommerce stores do need photographs. That's where eCommerce photographers come in! You will need an experienced eCommerce photographer in Singapore to take photos and videos of your products.

There is almost no maintenance required; only the website needs technical maintenance. In short, it needs low investment as compared to establishing a physical store.

3) Access customer data/information

In a physical store, you cannot get information about the customer and what the customer wants to buy. It would be awkward if you ask the email of the customer. But in eCommerce, you can gather information about the customer. You can take their emails and send them newsletters and new products.

They can also create accounts on the website and enter the relevant details. Many websites use cookies that are used to collect the customers' data, searched terms on the website, previously bought products, and many other things. After getting all the details, you get to know about the country, age, likes, dislikes, and other information related to the customer. Thus, it can help you in making your business better and evaluating the results.

4) Marketing is easy

Digital marketing has made the marketing of products easy and quick. You can easily promote the products on different platforms, such as search engines, YouTube, social media (Facebook, Instagram, Pinterest, etc.), mobile applications, etc.

You can easily incorporate ads into your eCommerce website design in Singapore without any hassle. It's quick and affordable. Furthermore, you can also target your previous customers using their emails. You can send promotional emails, sale offers, and discounts.

5) No time limit

Physical stores have a time limit, so you can only do the business in a limited time. In contrast, eCommerce stores have no time limit; they can work 24/7, and customers can buy whenever they want. The business is automated, so you don't have to do anything, and you get sales and profits, even when you are sleeping.
What are the disadvantages of an eCommerce store?

Disadvantages Of An eCommerce Stores

However, there are some disadvantages to the eCommerce platform in Singapore. While good eCommerce website designing can greatly alleviate these issues, they may still be pertinent.

1) Technical issues

Entrepreneurs are usually not familiar with websites and their technical issues. Websites can have various technical issues that can be solved by experts. There are many companies and experts that work on eCommerce website design in Singapore, and you need to hire them to solve the issue and keep the website working.

Your website can be crashed, or there can be any problem with the products, payments, speed, etc. You need to address the issues as soon as possible because they can badly affect the business. Thus, it's necessary to hire a professional to maintain the website and solve the technical issues.

2) Security

Security is a very important aspect of your eCommerce website design in Singapore. There are customers' data, especially the payment information. You need to keep that data safe from hackers; otherwise, the information can be misused. Thus, you need to protect everything and keep the data safe and secure.

3) High competition

There is massive competition in eCommerce, which makes it difficult to establish a business. You can easily find websites in almost all niches; therefore, there is high competition. You need to rank your website on the first page by spending money on SEO and hiring experts.

Moreover, you cannot compete with competitors overnight; it takes time, and you need to be patient.

4) Shipment

Shipping the products is the responsibility of the seller. It is an unpredictable process, no matter whatever shipping service you use. The delivery can be delayed, the product can be damaged, it can be delivered to the wrong address, or there can be dozens of problems with the product during shipment.

So, it's a challenging process for both the customers and sellers. You need to make the shipment better so that you can earn customer's trust and excellent reviews.

5) No physical product for reference

Buying a product from an eCommerce website is a bit confusing because it's difficult to decide whether you should buy the product or not. The customer has never touched the product or seen it in person; therefore, people think a lot before buying.

Moreover, some products are difficult to buy, and you cannot judge the quality by seeing pictures. Thus, there are some uncertainties and confusion that distract the customers.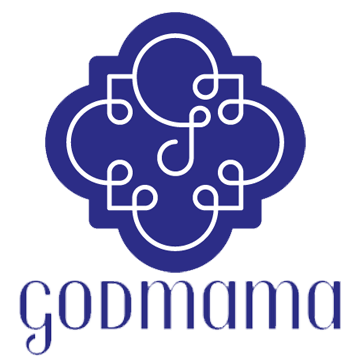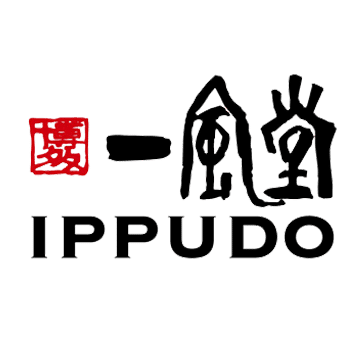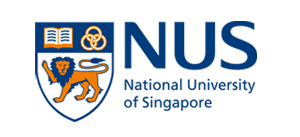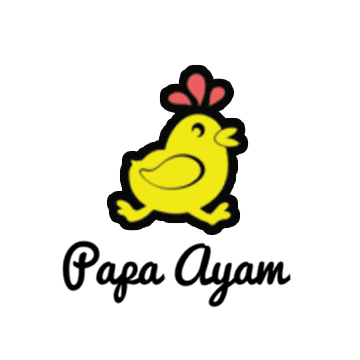 eCommerce Is A Must – It's No Longer Optional
eCommerce is a must for every 21st century business. Nearly every consumer with spending power today purchases products online.
People prefer buying products on the internet to save time and money. They can easily choose the product, and there are hundreds of options from which they can pick.
Contact us to find out how you can launch your eCommerce store.
How eCommerce Transformed World Trade
The eCommerce industry has entirely changed the concept of buying and selling items or products in the last decade. Before eCommerce, it was difficult to go to the market and find the best product. But now, you can see dozens of websites within a few minutes and select what you need.
On the other hand, sellers are also comfortable because they can reach every corner of the world and get money online without any hassle. There is no doubt that eCommerce platforms has made buying and selling of products easy.