eCommerce Website Design Singapore
The Storefront Of Your Digital Business
In 2023, every business is moving online and all trends show that online shopping is the new norm. Singapore is no different.
People are spending more and more of their time on their phones. People are buying products from Instagram and even prefer buying online rather than from a physical store.
Key Takeaways
An eCommerce website design refers to the style, layout and overall feel of an eCommerce store. It's commonly talked about in terms of colours and logos, but an eCommerce website design can contribute significantly to the conversion rates.
For example, an eCommerce website design with a clear navigation menu can increase conversion rates as customers can find information about shipping and new products without spending minutes searching for information.
There are many A/B tests done with eCommerce websites and apps to reduce the amount of time that users have to spend adding an item to cart and making it to checkout.
A good eCommerce website will also have features like the abandoned cart feature, which automatically sends a follow-up email to customers who have added an item to cart, but left the website before completing payment details. This has shown to improve conversion rates from anywhere from 5% to 20%.
What are 5 essential features of an effective website design for an eCommerce business?

5 Essential Features Of An Effective Website Design For An eCommerce Business

At this time, you might be thinking, 'Well, anyone can start their online store.' Undoubtedly the eCommerce business in Singapore is booming, but not all the eCommerce platforms in Singapore get the same amount of traffic and conversion rates. There are many reasons for the higher bounce back rate and low conversions.

Developing an eCommerce website is just like choosing your attire. Unlike a physical store, your visitors can't touch the products offered by you. The whole user experience is based on how you have presented them. A clumsy eCommerce website design with unorganised content is just a waste of your money and time. Therefore, we have given you some pro-tips and features that an effective eCommerce web design in Singapore should have. So, let's dive in.

Responsive Web Design

This is an important feature that every eCommerce store in 2023 needs. In this digital era, users and online buyers are just like free-swaying birds. They can switch between websites in a quick tap and their attention span only last seconds. Also, mobile users are constantly multi-tasking. One of the most important things to consider when you develop an eCommerce website is to make sure your website is responsive. Responsive means that it is rendered to be presentable on any device you use to access it.

According to the report of GlobalWebIndex, out of all online shoppers in Singapore, 51% bought products by visiting any eCommerce platform in Singapore by their mobile[1]https://www.globalwebindex.com/reports/commerce. 91% of internet users typed in their search query on google about buying some product, and 89% visited any eCommerce platform in Singapore through any device.

Now, you can imagine, if your website is not optimized for mobiles and smaller-screen devices, your nightmare of decreasing sales may come true. To know more about responsive web design, you might like to read our article on what is responsive web design.

To check if your eCommerce platform is optimized for mobile users, you can take google's free mobile-friendly test[2]https://pagespeed.web.dev/. This is key in optimizing your platform when you develop an eCommerce website.

Security

Internet users are very concerned about their privacy while spending their time on online platforms. Whenever a user has bought something from your website, you become liable for their private information like credit card number, email, address, etc. And Stephane Nappo rightly said that: "It takes 20 years to build your reputation, and a few minutes of cyber-incident to ruin it."[3]https://www.linkedin.com/today/author/stephane-nappo

Specifically, for an eCommerce website design in Singapore, adding an extra layer of security is very important. If the visitor feels confident and safe, only then will they trust you to make transactions. Secure Socket Layers(SSL) are the protocols that ensure the encryption of data that is sent over the internet. You must have the SSL certificate when you are acquiring a domain to develop an eCommerce website. This will ensure that your business does not become a victim of any cyber theft. Moreover, for any eCommerce platform in Singapore, any transaction involving credit card payments, CPI compliance requires the security of the eCommerce website to protect your clients' details. This is the most important part in the process of eCommerce website designing.

Enable Guest Checkout

If the users have to register and fill out long forms to make an account prior to buying products from your website, there is a high chance that they will switch to some other online store. And this is not something that you want. Repeated buyers may be interested in creating an account to save their information for future purchases. But again, we cannot ignore any of the user groups in business.

Enabling a smooth user experience is a vital part of the online buying experience[4]https://woocommerce.com/posts/guest-checkout-right-for-store/. Most users want the process to be comfortable and fast. In an effective eCommerce website design in Singapore, guest checkouts will enable your buyers to execute their transactions quickly and anonymously. Although you will want buyers to make an account, you cannot force them to do so. But after completion of their transaction, you can provide an option for them to create an account with one click using the same information they entered already.

Pay Attention to Site Search

Many of us use search options while visiting any eCommerce website. Having a convenient search box is necessary. You should ensure that when you develop an eCommerce website, the search bar is obvious and consistent so that your users can easily find it. Adding the autocomplete option can be a cherry on the topping for the site search experience.

The site search should be seamless and comprehensive. Anyone searching for a t-shirt should be landed on the product page of the t-shirt and not on dress shirts. You can also add faceted navigation in your web design that enables the visitor to narrow down their search by size, variety, price, and other features. An effective eCommerce website design in Singapore is all about the user's experience.

Optimize your Website

You should optimize your website for speed of loading, time for images to appear, and other factors when you develop an eCommerce website. According to some figures, a user will switch from a website if it takes more than 3 seconds to load. So, you should make sure that you are not losing traffic and conversions due to the low speed of loading content on your website. You can use compressed images to provide the user with the best result in fewer bytes. Moreover, you can use the cache to considerably decrease the amount of time that is spent on the transferring of data on the internet.

Many web agencies such as Verz Design offer optimization services for websites developed for their clients. WLP Digital Solutions is no different. We'll identify issues with your eCommerce website's speed & performance metrics such as PageSpeed Insights and optimize your metrics by implementations such as removing unused CSS.
Why you should select an eCommerce web design agency over eCommerce platform?

eCommerce Web Design Agency Vs eCommerce Platform

In the digital era of online shopping, it is important to optimize your website for a smooth user experience. This includes functions such as adding items to a virtual cart, using eCoupons, paying with different means, and including multiple shipping options. These are a few of the must-haves on an eCommerce website. eCommerce website design in Singapore is the service that will provide this.

Those factors barely scratch the surface of what makes a good eCommerce website. Creating one yourself could be overwhelming. That is where a good digital marketing consultant Singapore comes in- they can provide great advice and assist you with your eCommerce website development.

Searching "eCommerce website design Singapore" can help you gain a better understanding. You will be able to learn about the different platforms and resources needed.

Popular eCommerce web design platforms are plentiful and can be good for an experienced web designer, but for someone who has little experience in web design they can be intimidating. You need to know how to create all aspects of the website from product lineup, to payment options, and even self-marketing which can be confusing. Digital marketing consultants in Singapore specialize in eCommerce website design Singapore services that will create the necessary features for your web page.

Although there are options for eCommerce web design platforms that are free to use, it can still be time-consuming and frustrating if you do not know how to use the software to build a quality eCommerce website. Searching up "eCommerce platform Singapore" to see what sites allow website creation in your area can lead to trouble if the websites can only host domains in specific countries. Ecommerce website design Singapore agencies can even help your company reach global markets through optimizing your site for global searches done from any country.

Time is just as important a commodity as money for people and companies looking to set up an eCommerce platform in Singapore. Saving time by using an agency instead of doing it yourself can be a great benefit for your new eCommerce platform in Singapore.

The amount of time it takes to learn the ins and outs of the eCommerce website platform, how to use it, how to create pages and organize them, and the time it takes to create a finished site. This could be time spent on more lucrative projects and tasks that is now lost to spending days and weeks learning how to create a website.

If you start working on an eCommerce website and decide it is not suitable for your needs then you have wasted time learning so much on the first website. It can be a frustrating and tedious experience that not everyone can take a risk on.
What are some effective ways to build trust and credibility with customers on an eCommerce website?

What are some effective ways to build trust and credibility with customers on an eCommerce website?

Secure and Reliable Payment Options: Offering secure payment options such as SSL certification, trusted payment gateways, and fraud prevention measures can instill confidence in customers that their personal and financial information is safe. For example, you can set up a payment gateway via Stripe or PayPal.

Clear Policies: Providing clear and transparent policies regarding shipping, returns, and customer support can help build trust with customers. Make sure to provide easy-to-find contact information, and respond promptly to inquiries and complaints.

Social Proof: Displaying customer reviews, ratings, and testimonials on your eCommerce website can help to build credibility and trust. Encourage customers to leave feedback and respond to reviews in a timely and professional manner. Better yet, take videos of your customers opening their products or events whereby customers try your products. This will help to prove to new visitors that you're a real company operated by real owners!

Professional Design: Having a professional and visually appealing design can create a positive first impression and enhance the credibility of your eCommerce website. Make sure that the website is easy to navigate and that product descriptions and images are clear and accurate.

Personalisation: Personalising the shopping experience can help build trust and loyalty with customers. Offer personalised product recommendations and promotions based on their purchase history and browsing behaviour. Amazon does this really well with its shopping recommendations which they're able to present via the vast amount of shopping data that they collect from customers, and their advanced machine learning AI models.
Should I start an eCommerce store during Covid?

Why starting an eCommerce store during Covid-19 is a great idea

Ecommerce is the new medium in which purchases are made in the digital age, and the effects of the Covid-19 virus have boosted the importance of having reliable and user-friendly eCommerce websites. Major retailers and warehouse companies have well-designed websites that are optimized for eCommerce and have flourished because of this.

Dipping your toes into the eCommerce website world can end up being a very profitable venture when you invest in the proper creation of your eCommerce site.

This is why eCommerce web design agencies can be the optimal investment of time and money. You are investing in a high-quality and attractive website created that will satisfy customers for years to come. This satisfaction will lead to a website that continues to be profitable through customer purchases and the potential ad revenue.
What are 5 reasons why eCommerce website development is important for your company?

Importance Of eCommerce Website Development For Any Company In Singapore

eCommerce is emerging day by day, and it has attained a huge market in every corner of the world. No doubt, you can easily buy or sell without any hassle; you don't need to go out of your home, you have plenty of options to choose from, and the payment is safe. There are some challenges, but the benefits that eCommerce provides attracts people.

Global eCommerce sales are expected to reach $6.5 trillion by 2023. It's a trillion-dollar industry, and there is no solid reason to leave the eCommerce platform. This is a growing industry that has a very bright future ahead.

Like every major financial hub in the world, Singapore is also a center of eCommerce. The expected revenue of the eCommerce platform in Singapore is around US$2,401 million in 2020[5]https://cet.suss.edu.sg/blog/lazada-suss-workshop-on-e-commerce/. There is a 12.1% annual growth rate, which is commendable and an attractive bait for businessmen.

There are many reasons to develop an eCommerce website, but we are going to discuss the five core reasons that will tell you how important it is. Let's start the discussion without further delay.

1. How does eCommerce website development affect Global Reach?

The most important reason for eCommerce website development is its capability to increase your reach. For instance, if you are running a business from a shop, you will hardly cover the nearby areas of the city. If you want to establish your business in other cities and countries, you need to open new shops, franchises, or subsidiaries. Thus, the reach of a physical shop is limited to the physical presence of your business.

In contrast, there is no limit when it comes to eCommerce. If you have started an eCommerce platform in Singapore, you are not limited to Singapore; you can spread your business wherever you want, and there is no limit.

With the help of a single website, you can sell your products everywhere, regardless of geographical limitations. You can get more customers from different regions and scale your business growth. You might have seen many famous eCommerce platforms (Amazon, eBay, AliExpress, etc.).

These platforms work in different countries and have the opportunity for unlimited growth. So, if you want to skyrocket the sales of your business, you must develop an eCommerce website.

2. How does eCommerce website development reduces the Cost of Business

You might be thinking about how eCommerce can reduce the cost or expenses of your business. You need to develop an eCommerce website and how can it reduce the cost? No doubt, you need to spend money on making a website, but ultimately it reduces the overall expense of a business. In a physical shop, you need to spend on workers, rent, and shop maintenance. If there are multiple shops, then the expenses are multiplied. There are dozens of expenses involved in a physical shop.

In contrast, you only need an eCommerce website to run your business, and eCommerce website development is not costly at all. There is less maintenance; you only need website experts for maintenance, security, and other issues. And there is no need for multiple websites; a single website is enough, no matter how many locations you want to target. Thus, it reduces the cost of your business, and you can get more sales and revenues at a low investment. An eCommerce platform in Singapore is a must-have for every business.

3. Why does eCommerce website development considered a better way to do Marketing?

Marketing has never been so easy; digital marketing has outranked the traditional methods to do marketing. Now, you don't need too many experts or dozens of employees only for the marketing purpose.

You can hire a few digital marketers that can scale your business in new and modern ways. A single advertisement on any social media or search engine can bring you targeted customers and traffic from every corner of the world. You can target the desired customers and tell them about your brand or business.

Local brands are usually popular in the local area. But you can take your brand to different regions and promote them with the help of eCommerce. Digital marketing is an excellent way to introduce your new brand and create awareness. There are dozens of platforms that can be used for digital marketing, and you can choose the appropriate one. There is a huge crowd, and you can reach diverse people. Only Facebook has over 2.7 billion users; you can imagine how easy it is to do the marketing of an eCommerce platform.

After the process of eCommerce website design, you can start to attract customers from search engines by ranking your websites on relevant keywords; this is a digital marketing technique known as search engine optimization. Moreover, you can also target your old customers and tell them about the new offers, discounts, and products.

As they have already bought from your store, they would have a better idea of your services. In short, the marketing of an eCommerce website is easy and less expensive; therefore, every business must focus on eCommerce website development.

4. How eCommerce website development can provide round Clock Service 24/7?

Have you ever thought about making money while sleeping? It's cool, isn't it? eCommerce websites give you an opportunity to do business round the clock. No matter whether you are sleeping or having a sip of tea, your eCommerce platform in Singapore will perform as it's supposed to do. Everything is automated; you don't need to pitch your service or product to every customer; writing a detailed description of your products is enough.

The customers can pay using online payments, and they will be directly deposited to your account. Thus, you can do business every second and every minute of the year, provided that your website is performing well.

In physical stores, there is a time limit, but in eCommerce stores, there is nothing to worry about time. You only need to maintain your website and nothing more. As there are no time limitations, the sales of your business can increase exponentially.

5. How eCommerce website development can provide Customer Feedback/Data and Improvement Opportunities?

One of the benefits of eCommerce website development is that you can collect valuable feedback from your customers. These feedback/reviews tell new visitors about the quality of products and services. Thus, you can create an image of your product or service through feedback.

New customers can promptly buy the product if there are excellent reviews. Moreover, the feedback allows you to improve your services and business. You have an excellent opportunity to make your business better.

You can also collect customer's data, such as email, age, gender, history searches on your website, and comments. The data can be helpful in marketing. You can send them emails and do the marketing of new products. Furthermore, the data helps you know what your customers are looking for. You can get new products according to the likes and dislikes of the customers.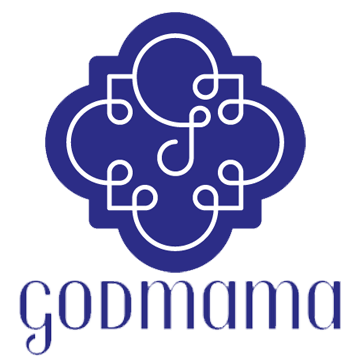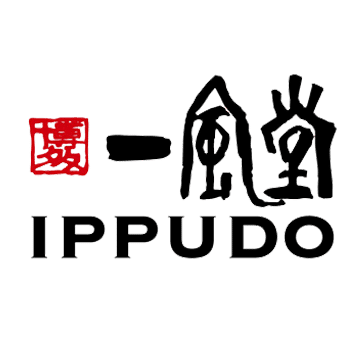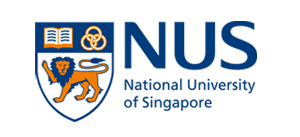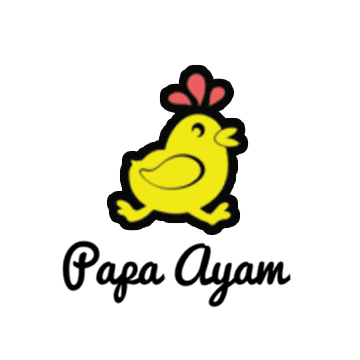 Digital Marketing Is The New Age Marketing Channel
The process of eCommerce website development involve a lot of other things including digital marketing and planning.
For more details, contact WLP Digital for more information!
The Average Person Spent $1,000 On eCommerce
According to Statista, on average, each person spent $1000 on buying from e-commerce platforms in Singapore for the year 2020. The number of people using an eCommerce platform in Singapore for shopping in 2019 was three-quarters of mobile users in the country.
And another forecast made by ecom, a leading digital marketing agency, states that by 2023, the market volume of eCommerce platforms in Singapore will be US$8549 million[6]https://mediaonemarketing.com.sg/singapore-online-shopping-trends/. The overall growth from 2019-2023 is expected to 14.2% annually.
From these figures, you must have an idea of how big the eCommerce industry is in the Singaporean market. These trends clearly show that the shopping experiences of most people are shifting. They are moving from brick-and-mortar stores to online eCommerce platforms in Singapore, due to reasons such as ease of shopping.